Green tea is the oldest type of tea in history, the national drink of China, and the first of the six health drinks recommended by the United Nations. In 2017, green tea accounted for 60% of the market share of China's tea industry.As a representative of China's high-end green tea, Zhuyeqing not only has the natural genes of Mount Emei, the birthplace of green tea, but also has exquisite craftsmanship and scientific innovation.
Green tea is the oldest type of tea in history, the national drink of China, and the first of the six health drinks recommended by the United Nations. In 2017, green tea accounted for 60% of the market share of China's tea industry.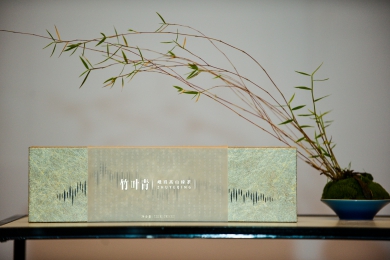 As a representative of high-end green tea in China, Zhuyeqing not only has the natural genes of Mount Emei, the birthplace of green tea, but also is the product of exquisite craftsmanship and scientific innovation.
Chengdu people love to drink tea, and people all over the country know it!
In Chengdu's life, the love of tea can be seen everywhere in Chengdu: tea is required for playing mahjong, tea for eating hot pot, tea for setting up a dragon gate array…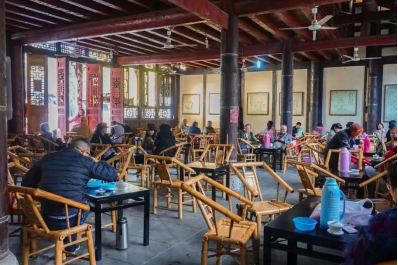 Leading sales for 10 consecutive years, Chengdu people especially love Zhu Yeqing
Chengdu people may not eat hot pot in a day, but they must drink tea! Most of the people in Chengdu love the freshness and timelessness of bamboo leaf green Emei alpine green tea. When the boiling water is poured into the cup, the tea leaves, which are shaped like tender bamboos, stand upright and float up and down, and the tender chestnut fragrance spreads wildly. Even Mr. Cai Lan, who is crazy about tea, called him frequently.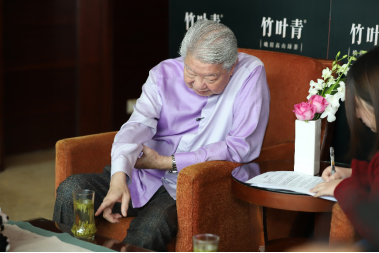 In a cup of tea, feel the greenery from the high mountains of Emei; in a cup of tea, taste the freshness of the tea buds in Mingqian; in a cup of tea, enjoy the sunshine and rain in spring. It's really nice~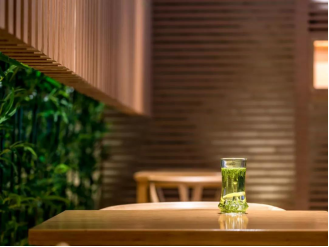 According to incomplete statistics: Chengdu people who love to drink tea drink nearly 50 million cups of bamboo leaves a year. As of today, the number of teahouses in Chengdu has reached 9,264, ranking first in the country.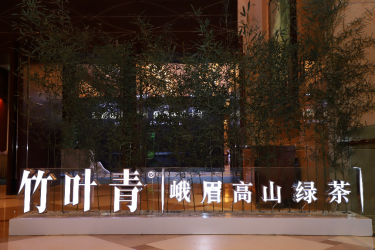 According to the data released by the China Tea Circulation Association, from 2007 to 2017, Zhuyeqing has always ranked first in the national high-end green tea market share, and its sales are far ahead of other green tea brands.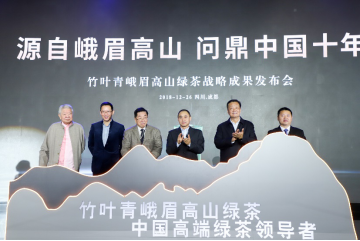 There is green tea in the mountains of Emei, and the bud tea in the Ming Dynasty is green with bamboo leaves.
Sichuan is one of the origins of tea trees, as well as the birthplace of tea planting, tea making and tea drinking. It is the main tea-producing province in my country. .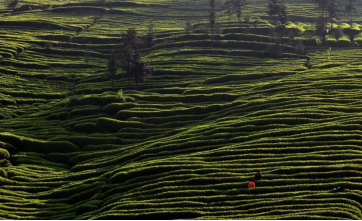 The tea from Mount Emei in Sichuan was already very famous in the Jin Dynasty. The "white bud tea" of Mount Emei in the Tang Dynasty and the "Xueya of Emei" in the Song Dynasty were both famous tea treasures at that time. In the Ming Dynasty, Zhu Yuanzhang personally bestowed the tea garden on Mount Emei, and planted 10,000 tea plants in Baishui Temple (now Wannian Temple). The Qing court also paid special attention to this tea garden.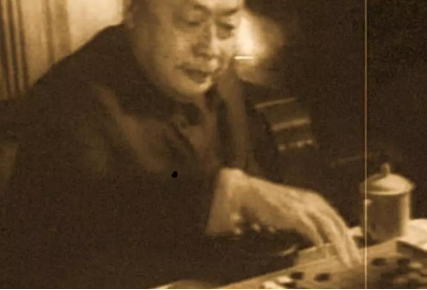 In 1964, after the founding of New China, Marshal Chen Yi came to Emei Mountain for inspection.
If you want to ask why Zhu Yeqing has always been loved by everyone? I think, this must be inseparable from its ingenuity inheritance, the subtle control of quality starting from the tea tree and the leading technology in the production process.
Fresh and delicious, just like the bamboo leaf youth tea before the Qingming Festival, this cup of national gift-grade tea can only be achieved after a year of nourishment by sunshine and rain, the careful care of tea farmers, and the experience of racing against the spring.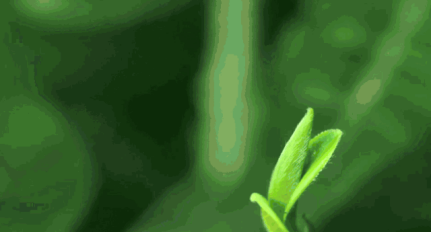 "Good tea from high mountains" is an old saying in the tea industry. Zhuyeqing, which is produced in the alpine tea area at an altitude of 600-1500 meters in Emei, is only picked before Qingming, and only completed in the beautiful 30 days of spring. As for Dao-grade tea buds, each 500g needs to undergo nearly 5 million selections.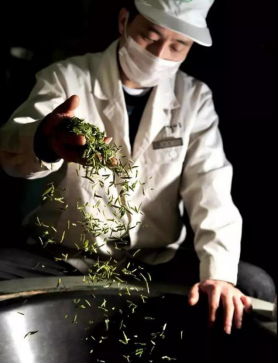 Strict standards make every cup of Bamboo Leaf Green has an extraordinary mellow and elegant taste. The tea buds stand upright in contact with water and float up and down. The tea soup is fresh and mellow, and the unique tender chestnut fragrance is unforgettable after drinking it.
Wu Xiaobo and Cai Lan landed in Chengdu, just for Bamboo Leaf Green Emei Alpine Green Tea
As the representative of Sichuan Tea, Zhuyeqing, on the occasion of the 20th anniversary of the establishment of the company, took Chengdu, a city steeped in green tea, as the venue for the conference of strategic achievements. On December 26th, a conference on the strategic achievements of Bamboo Leaf Green Emei Alpine Green Tea was held.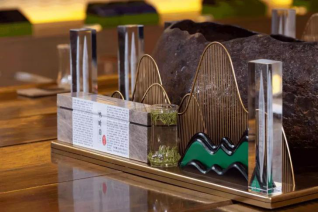 At the same time, cultural celebrities in Sichuan also called for the conference. Cai Lan and Wu Xiaobo gathered together to taste Bamboo Leaf Green Emei Alpine Green Tea. In life, Cai Lan not only has a lot of research on eating, but also loves tea. He has visited famous mountain teas all over the world, but he only has a special liking for one of Sichuan's Emei alpine green teas, which is Zhuyeqing, which has been leading the high-end sales for ten consecutive years.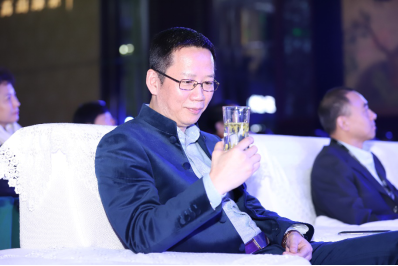 In recent years, with the revival of traditional culture, tea art and tea ceremony have gradually become a way for social elites to cultivate themselves and appreciate life. China is a big country in the tea industry, the tea culture is extensive and profound, and there are many types of tea, but we are very embarrassed to find that in such a mature market, with such a huge consumption base, there are few that can be famous and available for consumers to buy. selected brand.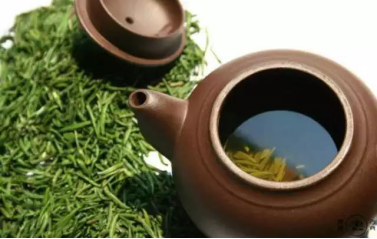 Zhuyeqing took the lead in the industry to put forward brand development as the orientation. After years of careful management, it finally broke through the regional siege, enabling consumers to shift from category cognition to brand cognition, and became China's well-known trademark in tea products. A successful way has been explored for the healthy development of Chinese tea.
In the golden years, the ups and downs of tea are just like the ups and downs of life. Fortunately, there is always a scent of tea lingering. No matter how busy life is, the time of making tea is also full of elegance, so that we can enjoy this elegant style.
For 20 years, Zhu Yeqing has accompanied Chengdu people. Its connotation may have already surpassed tea itself, but it is a way to obtain a better life.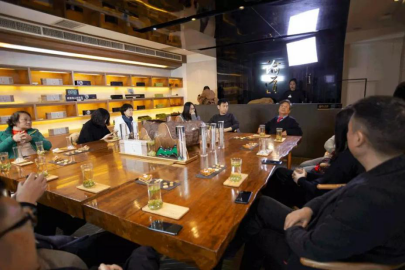 Prior to this, on December 20, Zhuyeqing invited celebrities Wei Minglun, Ning Yuan, Pan Libing, Jimu Langge, Shi Guanghua, Han Jiangang, He Xiaozhu, Li Xi and other famous Sichuan scholars to conduct an open exchange at Zhuyeqing Lun Taoist Hall, and discuss together Bamboo Leaf Green has a long tea rhyme.
At the same time, in order to celebrate the 10-year lead in high-end sales, from December 22 to January 8, Zhuyeqing invited the whole city to taste good tea as a national gift. For 18 consecutive days, as long as you visit any Zhuyeqing store in Chengdu, you can taste "Londao" "Tea.
I hope the freshness of spring brought by this cup of Emei alpine green tea will make your life better.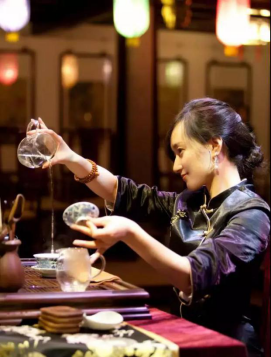 Choose a leisurely afternoon, have a cup of Bamboo Leaf Green Emei Alpine Green Tea, with its own spring flavor, drink a sip, and feel that the spring sun is shining and warm in winter~
Gifts to foreign heads of state, green tea luxury brand
If you are looking for a high-quality tea, but have been struggling with no chance to meet, then Zhuyeqing Emei Alpine Green Tea must be your best choice. . The quality is outstanding, and the gift is elegant and advanced.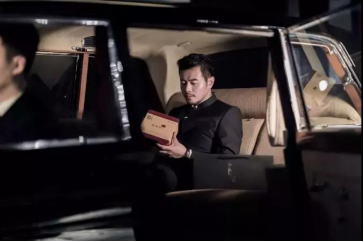 If tea is a calling card of China, Zhu Yeqing is now the national gift of choice in China. Because in the Tang and Song Dynasties, Emei high mountain tea has been listed as tribute tea. At the top luxury exhibition in Monaco, Zhuyeqing is the only tea brand invited in China and the only Chinese brand that was chosen as a gift to the royal prince.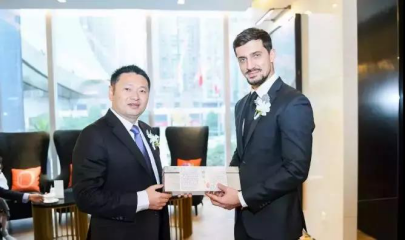 Bamboo Leaf Green was presented to Russian President Vladimir Putin and Medvedev as a "national gift".
Zhuyeqing has participated in the international top private goods exhibition TOP MARQUES as the "only representative" of Chinese tea for six consecutive years.
In 2018, China's high-end green tea Zhuyeqing won the title of "National Tea Classic" by CCTV, China's national TV station, with its excellent product quality and strong brand foundation.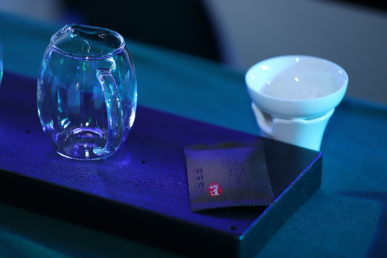 Tea culture is an iconic cultural symbol in China with a history of thousands of years.
In today's globalized development, Zhuyeqing breaks the barriers of regions and languages ​​with a cup of Chinese tea, promotes Chinese tea culture with a cup of Chinese tea, and shines the charm of Chinese tea on the world stage.
Rongcheng winter, accompanied by warm sun. Make a cup of high-end green tea Zhu Yeqing that Chinese people love to drink, and give yourself a national gift like a president. Then immerse the heart in the teacup, let the light fragrance and bitterness flow into the heart with the taste buds, and then spit out the thoughts in the breath, feeling the leisure and tea fragrance of the slow life in Chengdu.
(Disclaimer: The above content is transferred from other media or corporate propaganda articles on this website. The relevant information is only for the purpose of conveying more information and does not represent the views of this website, nor does it mean that this website agrees with its views or confirms the authenticity of its contents. )
Responsible editor: Yu Xinlu PN175