On March 7, the commodity market ushered in a hurricane.
LME nickel rose by 30% at one point, the main domestic Shanghai nickel contract rose by 12%, and the daily limit was directly increased; ICE Rotterdam Coal soared by more than 22%, and domestic thermal coal futures also rose by more than 9%; Brent oil once rose by more than 10% , the price is approaching $140.
CBOT wheat soared more than 7% directly, domestic strong wheat rose 4.5% at one time; NYMEX palladium rose more than 5%.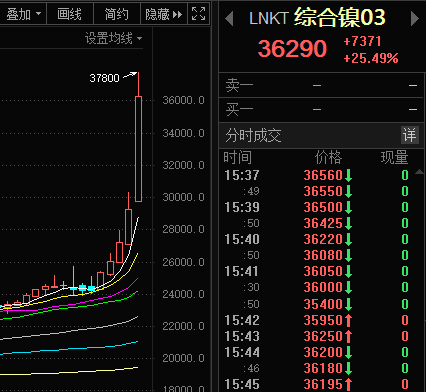 In terms of A-shares, related sectors and leading companies also strengthened collectively.
Among the non-ferrous nickels, Ningbo United Sanlian Board, Pengxin Resources rose by the daily limit, Qingdao Zhongcheng rose by more than 12%, Shengtun Mining, Xingye Mining and others were among the top gainers; Energy and Orchid Science and Technology were among the top gainers; the oil service sector also shot up in early trading.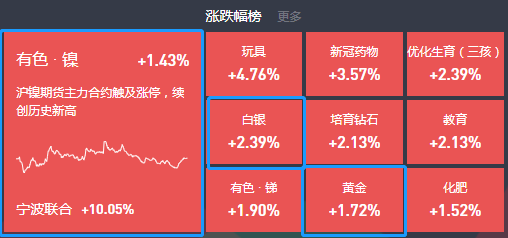 Industrial Securities pointed out that the situation in Europe has continued to ferment recently. As an important commodity resource country in the world, the situation in Russia and Ukraine is bound to have an impact on the global commodity supply. It believes that if the exceeding expectations continue in the future, then the price strength of energy, gold, agricultural products and other commodities may also exceed expectations.
The supply of these non-ferrous metals takes the lead
Industrial Securities pointed out that the impact of the situation in Russia and Ukraine on industrial metals is reflected in supply on the one hand and cost on the other.
In terms of supply, in 2021, the production of palladium, antimony, vanadium, platinum and other minerals in Russia will exceed 10% of the global output, and the production of nickel mines will account for nearly 10%; while the output of titanium-bearing minerals in Ukraine will account for a relatively high proportion of the world. In addition, it is also an important exporter of steel, copper, aluminum, etc.:
In 2020, Russia and Ukraine accounted for 5.0% of the global crude steel output, while the steel export value accounted for 9.3%; Russia's copper mine production accounted for 3.9%, and refined copper exports accounted for 8.9%.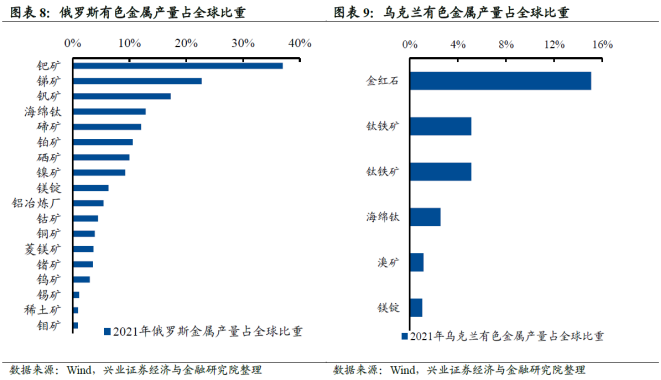 In terms of inventories, as of February 25, 2022, LME global copper and aluminum inventories were close to the lowest levels since 2010.
In terms of cost, the global energy supply is in short supply, leading to rising smelting costs overseas, especially in Europe.
Industrial Securities pointed out that if the conflict between Russia and Ukraine continues to exceed expectations, it will have an impact on the industrial metal output of Ukraine and the two countries. In addition, the United States and the European Union continue to strengthen sanctions on Russia, which may suppress Russia's energy, agricultural products and industrial metal exports.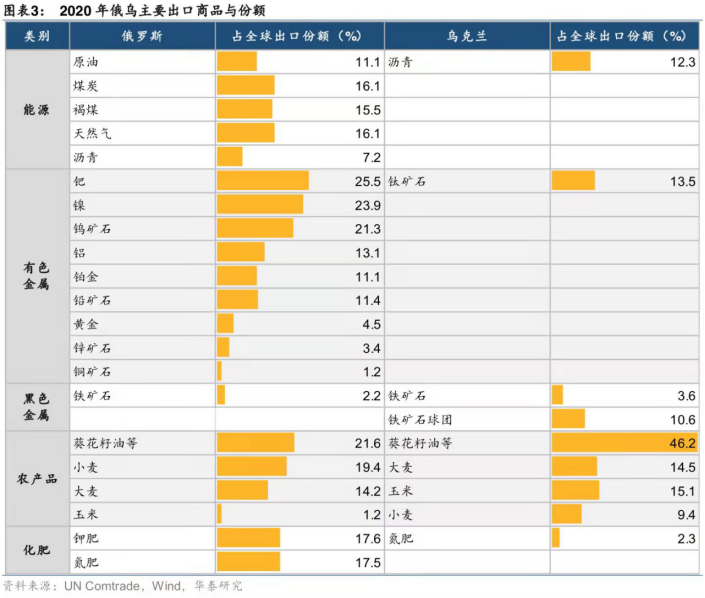 Russia is an important oil and gas producer and exporter in the world
According to the research report of Industrial Securities, in 2020, Russia's crude oil production will be 10.66 million barrels per day, accounting for 12.1% of global crude oil production, and exports will account for 11.1%; natural gas production will account for 16.6% of global production, and exports will account for 16.1%.
Among them, 53.8% of Russia's crude oil exports in 2020 were exported to Europe; natural gas exported to Europe through pipelines accounted for 70.4% of Russia's total natural gas exports.
At present, the global supply and demand are in tight balance. The oil inventory level of OECD countries has been declining since the second half of 2020. As of November 2021, it has dropped to the 64.9% quantile level since 1990, which is the lowest level in the past eight years.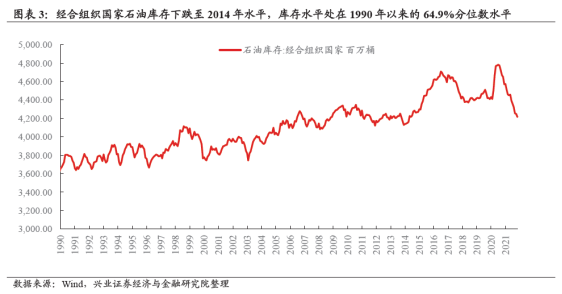 Russian and Ukrainian agricultural products also occupy an important position in the global supply
In terms of agricultural output, Russia and Ukraine accounted for 14% of the global output of wheat, 57.6% of sunflower seeds, and 19.0%, 18.6% and 18.3% of barley, oats and rye respectively. Ukraine accounts for about 3.5% of the world's corn production.

From the perspective of export data, the status of Russia and Ukraine is more important. Taking wheat as an example, according to the United Nations Food and Agriculture Organization data, Russia's wheat exports accounted for 17.8% of global exports in 2019, making it the world's largest wheat exporter, with Ukraine accounting for 7.4%. The total accounted for more than 1/4.
In terms of inventory levels, the current stocks of rapeseed and sunflower seeds are at the quantile level of 18.1% and 14.2% since 2007, respectively; the stocks of barley, rye and oats are at 13.1%, 1.6% and the lowest since 1960, respectively. Single-digit levels; wheat and corn inventories are also at near 5-year lows.
Industrial Securities pointed out that the Russian-Ukrainian conflict has worsened, and the market expects the global supply of grain and oil to decrease. The superimposition of food security considerations has increased the possibility of hoarding grain, which has contributed to the current boom in agricultural prices due to the double La Niña weather phenomenon. effect.