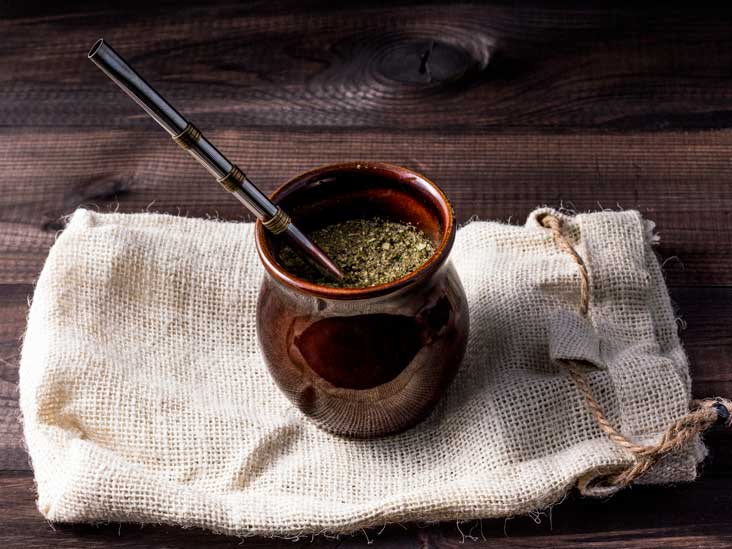 Yerba mate is unlikely to cause harm to healthy adults who drink it occasionally.
However, those who drink it regularly may be at increased risk of the following:
Cancer
Studies show that drinking large amounts of yerba mate for a long time may increase your risk of upper respiratory and digestive tract cancers (1, 31, 32, 33).
One possible explanation is that mate contains polycyclic aromatic hydrocarbons (PAHs), known carcinogens also found in tobacco smoke and grilled meat (1).
It's also often consumed at very hot temperatures. This could damage respiratory and digestive tract lining, increasing your risk of cancerous cell formation (31, 34).
However, some compounds in it may protect against other types of cancer (1, 35).
Caffeine-Related Side Effects
Yerba mate contains caffeine. Too much caffeine can cause headaches, migraines, and high blood pressure in some individuals (36, 37).
Pregnant women should limit mate intake to a maximum of three cups per day. Too much caffeine may increase your risk of miscarriage and low birth weight (38, 39).
Medication Interactions
Studies show that certain compounds in yerba mate have monoamine oxidase inhibitor (MAOI) activity. MAOIs are often prescribed as medications for depression and Parkinson's disease (1).
Therefore, individuals taking MAOI drugs should use yerba mate with caution.
Finally, due to its caffeine content, it may also interact with the muscle relaxant Zanaflex or the antidepressant Luvox. Individuals taking these drugs should avoid yerba mate, as it can increase the effects of the drugs (40).
SUMMARY Frequent consumption of yerba mate may increase your risk of certain cancers. Pregnant women and individuals sensitive to caffeine or taking certain prescribed medications should drink it with caution.