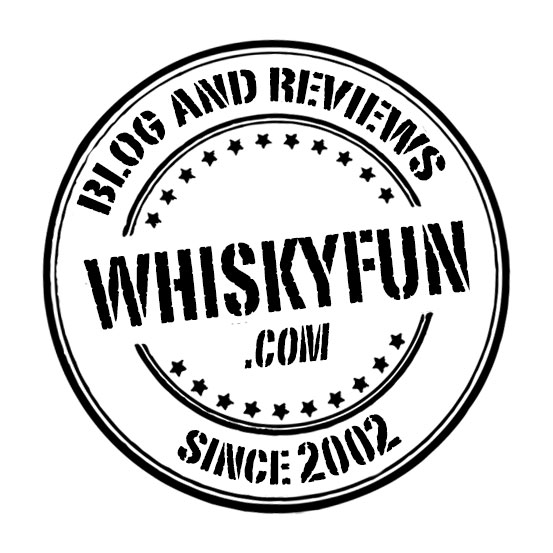 Hi, you're in the Archives, November 2021 – Part 2
 
 
 
 
 

November 30, 2021

Single grain Scotch whisky – I'm not sure vatted/blended grain actually ever existed as a commercial bottling – used to be very rare. Sometimes you would have had a go at Cameron Brig just for fun while at the pub, and then Signatory started to bottle some very old ones from time to time while William Grant launched a weakish (IMHO) 'Black Barrel' – no we won't mention Haig Club; oops, too late – but generally speaking, grain was said to be a 'silent', or 'empty' whisky, only meant to be fodder for blends. In my opinion, and if you put some old ex-sherry Invergordons aside, it's only very recently that some true wizards of 'wood technology' managed to make grain whisky really palatable and sometimes even rather malt-like, rather magically, in short not as thin as it used to be anymore. Quite an achievement! Let's see what we have…

Girvan 13 yo 2006/2019 (61.2%, Fadandel.dk, barrel, cask #532404, 203 bottles)
A slightly scary set-up… Colour: white wine. Nose: varnish, plus varnish and varnish, as well as a little varnish and a drop of UHU glue, spirit gum, then coconut water, M&S marshmallows and strawberry yoghurt. With water: pure Malibu and a pack of vanilla sugar from Mum's kitchen, then maybe some vanilla-flavoured coffee straight from Starbucks. Vanilla macchiato, vanilla latte or other pernicious drinks. Mouth (neat): bubblegum vodka. There used to be a wee spirits shop in London called 'The Intoxication Station' where they would have had quite a bunch of crazy vodkas bottled at strengths such as 70% vol., 80% vol. or even everyone's favourite, 88% vol. See what I mean? With water: add sawdust. Finish: medium, ethanoly. Comments: good fun and I love what they bottle at Fadandel's, but this time I think I'll pass and I'm a little too old to go out demonstrate with (what remains of) the poor gilets jaunes, so I haven't even got any use of this as a Molotov cocktail…
SGP:620 – 50 points.

Cambus 26 yo 1991/2018 (49.4%, The Whisky Agency for Whisky Picnic Bar Taiwan, sherry butt, cask #103022, 55 bottles)
Our friends in Taiwan just had an utterly stunning young Talisker, but this could be different… Colour: white wine. Nose: rather a lot of sour wood in this one, but that's rather an improvement in my book. Something rather acetic too, pickled onions, then tropical fruits, especially in chutneys. I cannot not think of our beloved mango chutney. In any case, a very different grain whisky, most intriguing. Mouth: gentler, even if there's some peppery and, indeed, rather sour oak in the background. Touches of cellulosic varnish, bubblegum, perhaps bison vodka this time, then custard and perhaps some cranberry sauce, the kind you would have with venison. Finish: rather long, with touches of fruity and flowery Swiss cheese. Dry white wine. Comments: a lot of fun to be had with these deviant and slightly freaky bottlings, even if they are, indeed, pretty deviant.
SGP:630 – 82 points.

Strathclyde 29 yo 1989/2019 (55.7%, Cadenhead, World Whiskies, bourbon barrel, 180 bottles)
Cadenhead do keep an open mind and would sometimes bottle some grains as some of their 'world whiskies'. That's not being very Scotch-centric, is it? Colour: white wine. Nose: varnish and wood alcohol at first, but civilisation is soon to take over and to let some finer whiffs of vanilla and perhaps orange squash come through. Fanta (is Fanta civilised indeed?) With water: nougat and popcorn, Kellogg's stuff, which would include dried goji berries and raisins this time. Mouth (neat): this is good, with lovely orange-liqueur-filled chocolates and some creamy, well, sugar-cream-like flavours. Banana foam too. With water: no changes. Perhaps a little more oranges yet, and white chocolate, Jaffa cakes, Twist Pops… Finish: a little short but clean and fruity. Triple-sec aged in oak. Comments: not the first 1989 Strathclyde by WM Cadenhead that I enjoyed rather a lot.
SGP:630 – 85 points.

We're on an ascending trend, are we not?…

Girvan 30 yo 1991/2021 (49.6%, Chapter 7, 'Monologue', bourbon barrel, 547 bottles)
Colour: light gold. Nose: oh there, nougat, cassata, caramelised popcorn, white chocolate, energy bars, Golden Grahams, Honey Pops, vanilla… This needs no literature (but it needed many years of aging). Mouth: very good grain, sweet, candied, with liquorice allsorts and more nougat, maple syrup, vanilla fudge, triple-sec… All is well and all is good, even if it is not utterly complex whisky. After all, this is only grain. Finish: medium, fresh, once again more on oranges. A burst of coconutty flavours in the aftertaste. Comments: sweet as a pie while indeed, we're a little closer to a bourbon this time.
SGP:630 – 85 points.

Invergordon 31 yo 1990/2021 (53.9%, Liquid Treasures, barrel, 152 bottles)
Lovely Euro-pop-art label here. Colour: straw. Nose: a lot of sour oak once more, very much in the style of the Cambus 1991 TWA for Taiwan. Swiss cheese upfront, tiny touches of ammonia (no probs), then rather more great Chardonnay (Meursault with quite some fresh oak) and the obligatory vanilla + coconut combo. A little honey too, fig jam, chutneys indeed… With water: not much, it would actually get simpler. Mouth (neat): oh nice, some gin! Juniper, pink pepper, caraway liqueur or aquavit, certainly some chartreuse… I doubt the distillate has anything to do with this, we may have to talk to the barrel… With water: always like it when grains get malty. Not the first time this happens with an Invergordon. Ginger cookies. Finish: medium, spicier, almost Christmassy. Stollen and Läckerli, hoppla. Comments: hoppla.
SGP:631 – 86 points.

This is a true vertical session… Oh by the way, I've heard some new grain distillery is currently been built in Scotland?

North British 32 yo 1989/2021 (46.7%, Cask 88, refill bourbon, cask #213649, 215 bottles)
North British is supposed to be maize, is it not? Colour: light gold. Nose: the lightest of them all, also the grassiest and most herbal, with tiny touches of dill, Wulong, whiffs of proper mashed potatoes (with a lot of butter), then rather herbal teas, chamomile for sure, mullein flowers… It's all very delicate and, well, the cask sure behaved. Kudos to the cask, no lousy vanilla or coconut in the way this time! Mouth: there could be something from the cask's previous content, maybe a light peater? Indeed I'm finding a wee minerality, some smoky touches, well stuff that should not appear in grains. Then orange blossom honey, earl grey, and some coastal kind of citrus, somewhat ala Pulteney. No, really. Finish: medium, clean, more herbal than the others. Mandarine Impériale, verbena syrup, citron liqueur… Comments: a little mindboggling at times, perhaps the maize? But a superb grain for sure…
SGP:650 – 88 points.

The verticality holds, as it seems…

Cameronbridge 46 yo 1974/2021 (40.1%, Boogieman Import, hogshead, 54 bottle)
Another Dutch craziness (I had first written Belgian, sorry). Colour: straw. Nose: we're almost in maltdom now, you could believe this is an early 1970s Glen Grant, or Caperdonich, or Glenlivet… Or, hold on, Bowmore! Sounds odd, I know, but these tropical fruits cannot not make you think of late-1960s or early-1970s Bowmore. Mangos and passion fruits coated with heather honey and a little mint cream. This tiny camphory side is stunning too. Belgium, we need to talk… Mouth: well I was sure this would be a disaster because of the low strength. How wrong was I, this is indeed Bowmore early 1970s-like. Pink grapefruits, passion fruits, tangerines, eucalyptus honey, beeswax, nectarines… Amazing. Finish: not even short! Same combo at play. Only the aftertaste is a wee tad lighter, even weaker, even grainier. After all, this wasn't early 1970s Bowmore. Comments: just splendid, maybe even greater than proper Belgian artisanal shrimp croquettes (no worries, some private joke).
SGP:641 – 91 points.

We're still vertical, are we not!?

North of Scotland 49 yo 1971/2021 (40.4%, Boogieman Import, hogshead, 56 bottle)
North of Scotland, sometimes a.k.a. Alloa, in Clackmannanshire, has really been a short-lived grain distillery (1957 or 1958-1980). Bad timing, I suppose… Colour: light gold. Nose: even more of a feeling of early 1970s Glen Grant or Glenlivet, with cakes, honeys, beeswax, overripe apples, juicy sultanas and then orange and honeysuckle blossoms. Very lovely but no Bowmore this time, I'm afraid. Mouth: this one breaks our vertical path. Don't get me wrong, it is wonderful old grain, with rather more earthiness, and surely deepness than your average old grain, but it couldn't compete with the stunning Cameronbridge 1974 by the same very honourable Belgian bottler. Figs playing first fiddles. Finish: medium, a tad more indefinite – well the 1974 was just a killer. Honeyed aftertaste, with a little tea. Comments: another superb old grain that stood the test of time.
SGP:551 – 87 points.

Good, at this point I doubt we would manage to break the Cameronbridge 1974, but well, let's give it a try, anyway…

Carsebridge 48 yo (56.3%, Elixir Distillers, Whisky Trail Silhouettes, 2021)
This one's very brand new. So more very early 1970s grain whisky, which we may now try while listening to T-Rex. The older I get, the better T-Rex were (we used to believe Bolan was just an under-Bowie, but nostalgia strikes at random and remorselessly…) Colour: amber. Nose: sherry, obviously, and to be honest I would have said Invergordon. Roasted chestnuts, orange cordial, chicory coffee, Iberico ham (lot of bellotas), whiffs of gunpowder, soot, cigars, rotting figs and bananas… With water: Maggi popping out! And Chestnut liqueur from Ardèche, as well as that Spanish ham that we love so much. Mouth (neat): I'm not a grain guy but I need to take my hat off, even if we're not quite up there with that Cameronbridge '74. Lovely chestnut honey, Cointreau, Szechuan pepper in abundance, pink grapefruit liqueur, touch of rum (old Cuban)…  With water: excellent, firmer, malty, quite peppery. Big boy at this stage. Finish: long, bouillony, glutamate-y, with more savoury flavours than expected. Sooty, slightly salty aftertaste. Comments: sherry I suppose. Great dry antique grain whisky, which I would wholeheartedly recommend, especially as I've heard the label comes with free Ray-Bans (I'm joking).
SGP:461 – 90 points.

That was enough, CU, stay tuned.

 

November 29, 2021

Another nice journey around the whisky world
There's more, as everyone's making whisky these days, and before we can try Diageo and Pernod's Chinese malt whiskies to come – I suppose we'll have to wait for ten more years at least – let's have wee babies from smaller countries, starting from France, as we like to do.




Alpenglow 2015/2021 (40%, LMDW, Version Française, France, cask #20, 396 bottles)
From a single cask, this baby from a Distillery I had just never heard of before, although, after some quick research, it seems that this has been sourced from Lorraine (Rozelieures, probably) and bottled at Distillerie du Dauphiné, which is famous for their lovely Mandrin (see WF, November 3) . So pretty much some non-producing distillery stuff, as they sometimes do in the USA or in Ireland. It's also been finished in Pineau des Charentes, which is a blend of grape juice (must) with cognac. Colour: salmony gold. Nose: a little hot, with a feeling of ex-PX whisky, many raisins, a slightly grappa-y side, some blood oranges, kirschwasser, then a sooty smoke and some sauna oils. Unusual. With water: dough, raisin bread, strawberry jam, cherry jam (the black Basque ones from Itxassou). Mouth (neat): typical 'sherried' peater, with dissonances and many sour cherries but in the end of the day, it kind of works. Some green peppercorns, Szechuan pepper, bell pepper, then chestnut honey and muscovado… With water: a feeling of spritz, even Campari, retsina, pine resin… Finish: rather long, on the same rather piney flavours and with rather less pepper. Gingery aftertaste. Comments: I find it pretty good and what's sure is that it worked, despite a little unlikeliness here and there.
SGP:661 – 81 points.

How about taking a train to Slovenia?…




Broken Bones Whisky 3 yo (46%, OB, Slovenia, 100 bottles, 2021)
Some Slovenian oak has been used, which is only natural as they do have grand-cru quality European oak in Slovenia. The name of the distillery, which is located in Ljubljana, comes from the fact that one of the partners broke a leg while they were making their first batches. Cool wee idea, pretty Dada. Colour: white wine. Nose: it is a fine, light spirit that captured some of the oak's most piney flavours. A feeling of gingerbread, wee herbs (woodruff), caraway, perhaps a little dried turmeric powder, all that on a bed of apples. No quibbling to be done this far. Mouth: good indeed, light, flawless, with once again a rather piney/spicy oak and some herbs. Melissa (more or less – well only old fans of the band Curved Air will understand), lemon zests, some all-purpose herbal tea (for sleep, bones indeed, sight, stamina, heart and, well, your romantic life as they say in adverts), a moderate vanillaness and probably some notes of melon. Finish: medium, more honeyed. Allspice. Comments: don't rush this one, it's full of charms if you take a little time, while you would believe it's a little too simple if you try it hussar-style.
SGP:551 – 82 points.

Perhaps to the new whisky subcontinent, Scandinavia?




High Coast 'Altitud' (46%, OB, Sweden, for SAS, 98,580 miniatures, 2021)
A batch solely for SAS a.k.a. Scandinavian Airlines System. Did they take into account the fact that whisky tastes very differently when you fly? Or is this actually for SAS's first-class lounge? Let's try it if you please… By the way, this has been largely matured in, not Slovenian, rather Hungarian oak. It is a miniature, I don't think full bottles exist (or only for SAS pilots, ha). Colour: gold. Nose: not a very bold distillate but a sooty/bready side indeed, with notes of focaccia, semolina and polenta, then gueuze and pear cider, mead and a little beeswax, beeswax being right up my alley, as always. Mouth: there's a kind of sooty rusticity at first, then apple juice, more gueuze, a little piney oak indeed, plus touches of root vegetables, perhaps raw celeriac. Love that. Finish: medium, a tad earthier – which takes the biscuit since this is supposed to be an airline whisky (S., please…) Lovely herbs, verbena, some gentian… Comments: rather a fan I have to say. May we have these on Air France too?
SGP:551 – 85 points.




Bimber 12 yo 'Apogée XII' (46.3%, OB, England, 2021)
A Bimber cannot be 12 already, but indeed this seems to be 'crafted from select malt whiskies and enhanced through additional maturation in ex-Bimber oak casks'. Reminds me a bit of the Cardhu/Cardow case from a few years back but then again, they don't have the SWA in England, do they. Colour: gold. Nose: this is mead, or rather honey eau-de-vie, so distilled mead indeed, mixed with some croissant dough, panettone, pine nuts biscuits and pistachio nougat. It's got this fermentary side that I just always enjoy, well indeed it is extremely meady. Mouth: same plus orange cordial, orange bitters (don't say Aperol please) and various honeys. And once again a fermentary side that's not far from that of some thick Belgian beers that they age in oak. Some ginger too, some cigarette tobacco, bitter oranges, chestnut honey, walnut wine… Finish: rather long and really on a blend of mead and trappiste beer. Maybe drink this with an English reinterpretation of carbonade flamande. Comments: excellent even if rather for lovers of honey and mead. Count me in.
SGP:552 – 88 points.




Oxford 2017/2021 'Heritage Corn Whisky' (50.4%, OB, Grain Stories)
As a Frenchman I find it a little surprising that whilst they're in Oxford, they would have used the wording 'corn' over 'maize'. Or is it just another consequence of Brexit and of some new alliances? (tsk tsk)… Colour: deep gold. Nose: well, this is oak-aged gin, no? We're extremely far from any other forms of corn/maize spirit, which would tend to be much lighter, gentler, and frankly more silent than this spicy, very aromatic concoction that, to be honest, I would rather like. So gin, a little lavender, a little ginger, in good custard and fudge. With water: same, plus some angelica and horseradish. Mouth (neat): very good, if still a little on oaked gin. Violet liqueur (parfait amour) aged in oak, with a few staves made out of pinewood and a good amount of ginger and turmeric thrown in. Plus lemons and ginseng. No lousy sweet popcorny maize in sight. With water: same, just a tad sweeter indeed. Great work with the wood. Finish: rather long, a tad perfumy, in a good way. A wee touch of N°4711. Comments: I could quaff this while reading The Oxford Handbook of Cognitive Linguistics. I'm joking, corn it is!
SGP:571 – 85 points.

Off to Ontario for our final stopping point…




J.P. Wiser's 22 yo 1998/2021 'Smaller Hero' (64.5%, OB, for LMDW, Ex Libris, Canada, blended, refill casks, 1428 bottles)
Not too sure about what 'Smaller Hero' means but I find the name charming, in a whisky world where crazy hyperboles and deeply inflated monikers are common currency. Colour: deep gold. Nose: hold on, this is an eau-de-vie, non? Blueberry, perhaps, or blackberry, no? Add to that all the sweet maize that was not in the Oxford Corn and rather a lot of cellulosic varnish. Now at 64.5%, better move on… With water: vanilla cream, fudge and butterscotch all over the place. Hazelnut liqueur as well, but no eau-de-vie this time. Mouth (neat): very sweet, apparently. Pancake sauce at 64.5%, hello world! (as an old Macintosh would have said). With water: reminds me of some Scottish grain whiskies, this has just more oranges, Fanta, orangeades… Finish: not too long, with touches of buckwheat this time. Oh by the way next time we do such a journey we'll kick it off with some Eddu (buckwheat whisky). Light oranges and vanilla in the aftertaste, with a feeling of mimosa (1 part orange juice, 2 parts champagne). Comments: very good, just not totally my preferred style. Should this be your preferred style, you'll love it to death.
SGP:531 – 83 points.

 

November 28, 2021

More French wine brandies

So armagnac and cognac but also fine from other regions. In other words, some fine fines. Ha. Remember a fine is distilled wine (instead of marc or spent grapes). Just to give you an example…

Très Vieille Fine de Bourgogne 7 yo 2013/2021 (56%, SAB's, Islay sherry cask, batch #W04/21, 360 bottles)
An unusual set-up for sure, fine de Bourgogne matured in Burgundian wine barrels and then finished in ex-Islay sherry. Whether that was a peater or not remains to be seen, but what's sure is that what we've tried from SAB's until now has always been superb. Colour: gold. Nose: pure kirschwasser straight from a still, all cherries not destoned, plus a little wine vinegar and huge notes of acetone. Looks like we'll need to tame this one. I wouldn't call it 'smoky' this far. With water: almost no changes, except that you would almost believe they've added sorb or holly eau-de-vie. Perhaps even elderberries. I'm not sure I would have said 'Fine de Bourgogne'. Mouth (neat): very punchy, a tad more on butterscotch this time, with once again a feeling of oak-aged eau-de-vie. Rather old sloes or 'prunes' this time, perhaps. With water: geared towards malt whisky, with some lemony and indeed smoky tones, more butterscotch, some fudge, green pepper… Finish: long, earthier, grassier, spicier. Pepper stems and lees. Grapefruit liqueur un the aftertaste. Comments: hard to describe, hard to pin down. Surely a hit at any blind tasting session. Spirit for the metaverse? I really like it a lot but don't take my score too seriously, I'm lacking references.
SGP:462 – 83 points.

Très Vieille Fine de Bourgogne 7 yo 2013/2021 (56%, SAB's, peated Islay bourbon cask, batch #W03/21, 360 bottles)
Same kind of label. This should be even more 'meta'. Colour: gold. Nose: no one would blame you for saying this is malt whisky. Notes of charred American oak, butterscotch, vanilla, fudge, maple syrup, some coastal touches (there was a sea in Burgundy around 150 million years ago), a few sour tones (sour cherries) and an overall feeling of balance and coherence. That came unexpected. With water: a tad more towards citrus, perhaps chardonnay (am I dreaming?) and with a few remaining acetic tones. Balsamico. Mouth (neat): many excellent malts are like this, really. Lovely earthy tones, charred oak, maple, drops of maraschino, pepper liqueur, some Szechuan pepper… This is truly 'meta'! With water: hold on, malt whisky! Highland Park cask strength! I may be exaggerating a wee bit, but only a wee bit. Finish: long, a little more on fudge, peat indeed, and a grapefruit/citron combo that's working very well. Comments: this was all bound together by sorcery. What would the old Bourguignon monks say?
SGP:564 – 86 points.

Let's remain honest, we were extremely far from any proper French fine, let alone from cognac or armagnac (which are fines too). Let's make amend…

Château de Laubade 2000/2020 (52.4%, OB, Bas-armagnac, brut de fût)
From baco and ugni blanc 50/50, all from their own estate. We've had an awesome 1990 in the same series the other Sunday (WF 88). Colour: golden amber. Nose: praline and butterscotch, mead and young rancio, then gravy and sweet sushi sauce. All that is absolutely impeccable, firm and rather tight, while I enjoy these whiffs of old cellar and old humidor that are starting to rise to your nostrils after twenty seconds even more. With water: oils, pine resin, parsley… The wood was pretty active. Mouth (neat): lovely meatiness, with a little pine and camphor on top of many raisins and prunes. Notes of cedar wood, drier fudge… Now the piney side would tend to grow and grow, let's see… With water: no, all is fine, the raisins and other dried fruits are having the upper hand. Finish: long, rich, lingering. Some triple-sec and meat extract in the aftertaste. Comments: as good as it gets at this sort of age, I would say. You'll find many vintage Laubades in restaurants in France but those were usually bottled at 40% vol. This is very different.
SGP:661 – 87 points.

Domaine de Poutëou 1990/2021 (46.3%, LMDW, Version Française, Bas-armagnac, 300 bottles)
Never heard of this wee estate, they're located in Lannemaignan in the Gers, not too far from Labastide d'Armagnac. Colour: amber. Nose: rounder and fruitier, easier than the Laubade, rather more on tropical fruits, overripe bananas, Sauternes, apricot, tangerines, the juiciest sultanas, a few drops of hay wine perhaps… A very 'sexy' armagnac as it seems. Some white chocolate too and something a little Cognacqy, if I may. Mouth: excellent, easy indeed, even if it would tend to become a little too piney, thus losing one or three points immediately. Fruit peelings, jams, liqueurs, all that keeps a good balance while when liquorice allsorts start to kick in, it's becoming ueber-fruity and bonbony. I'm sorry but indeed, this is very 'sexy'. Finish: rather long, with the same extreme fruitiness plus even more liquorice. Comments: this goes down too well; they should do only double-magnums.
SGP:751 – 88 points.

Jean-Luc Pasquet 'Le Cognac d'Eraville L.90's' (42.8%, OB, Confluences, Grande Champagne, 767 bottles)
This a blend of various mid-1990s distillate, all from the village of Eraville. Colour: gold. Nose: I'm first finding a little calvados, with some very ripe apples, even pommes tapées (hit apples, a thing they make in the Loire valley), also pears, then more tropical touches, around guavas. Some ice wine too, then honeysuckle and lilies. I find this one rather luminous, even splendid. Mouth: extremely good, fruity, slightly tropical yet again (pink bananas), with some rose jelly, quinces, soft liquorice, proper pear liqueur and a few glasses of tangerine juice. Which, naturally, is a no-brainer. Finish: medium but fresh, with some menthol, honeydew, perhaps a little pinot gris… And those pommes tapées once again. Comments: it does not trash the armagnac, not at all, but it's still a wee bit superior, in my little book. Both high-flyers anyway.
SGP:651 – 90 points.

Fins Bois 'No.52-22' (46.6%, Swell de Spirits, Swell & Co, Grosperrin cellar, 2021)
This one's brand new. I really like what this new little company's doing, they found a different voice – and good stock, apparently. It seems that it's very old Fins Bois distilled in the 1950s indeed and transferred to demi-johns in the year 2000. Not too sure about what the '22' means. Colour: deep amber. Nose: oh, old sauces, bouillons, meads, wines, cordials and liqueurs… How lovely is that? Quinces first running the show, with a little crème de menthe and camphor, then rather apples and pears (a feeling of calvados that we've already experienced today), old well-taken-care-of cigars, then sweet soups, onions and caramel, English brown sauce, even sweet BBQ sauce (American)… There's really a lot happening in there… Mouth: I was afraid it would be too woody but not so. Splendid notes of honeysuckle, chamomile, spearmint, honeydew, dried figs, heather honey, then that wee meatiness again, around 'Anglo-Saxon sweeter meaty sauces' (please bear with this poor Frenchman)… Some sultanas too, naturally. Finish: this is where the oak starts to show a wee bit but while it couldn't go above 90.00 in my book because of that, everything remains reasonable, refreshing, and resonant (what?) Comments: a true movie-cognac (btw there's a great Cinema festival in Cognac). One day I'll further explore the 'bois' (fins, bons, ordinaires).
SGP:561 – 90 points.
Nov 29 update: it is actually a blend of 1922 (20%) and 1952 (80%). Thanks Kelly and Michaël!

Maison Prunier 70 yo 1950/2021 (62%, The Purist Belgium, Wineforyou, Grande Champagne, 50 bottles)
Picture of a twin bottle, my mistake (thanks Ruben). From the caves de la Maison Prunier. So this has clearly spent seventy years in wood and kept a A.B.V. of 62%. Which would suggest that the cask was either stored in Kentucky, or 'high in an high attic'. Or that the inside was coated with diamond powder or some kinds of ceramics. Colour: amber. Nose: fruit wines! Fig, date, even strawberry, all that with some gravy and some marmalade, plus buttered caramel… But it's 62% vol. With water: wonderful meatiness, sausages, rabbit stew, saltimbocca, with some sage and some lemon… Mouth (neat): incredible, huge, massive, almost as aggressive as a speech by Steve Bannon. I know, we've now got one as well in little France. Incredibly citrusy, almost lemony. With water: pretty rough at +/-45% vol., as if it was much younger. Very good raisins, caramel, onion soup, mead, Trappist beer (amen), gritty, salty liquorice… Finish: long, biting your tongue, somewhat rustic, but really splendid. Almost as if 1950 was actually the year 2000. Quite some green tea. Comments: an extremely intriguing old cognac, full of mysteries. I had first thought I would keep this one for Christmas and use it as the sparring partner for G&M's 80yo Glenlivet that we haven't formally tried yet, but no worries, we have even older Pruniers. Mysterious Pruniers.
SGP:561 – 89 points.

 

November 27, 2021

 

Angus's Corner
From our correspondent and
skilled taster Angus MacRaild in Scotland
 
Glenallachie, Strathisla & Ben Nevis
Don't ask why those distilleries; there's more than a fair bit of 'unconscious' grabbing that goes on between me and my sample shelf. Except perhaps the Ben Nevis, I'm no masochist after all…

 

Glenallachie 12 yo (46%, OB, -/+ 2020)
This is from one of Billy Walker's batches, but there already appears to have been quite a few of them and I couldn't tell you which one this is. Most seem to mention a mixture of Oloroso, PX and virgin oak. Colour: amber – surprisingly dark. Nose: very nice, rather classical on fudge, Dundee cake, shoe polish, mixed peppercorns and a slightly sticky jammy quality – sticky dark fruits I suppose. Feels like quite a sherry-dominated batch. Mouth: some active oak, but also rather a lot of dark grained breads, stout beers, molasses, dates, treacle cake and walnuts. Herbal bitters too, along with some strong fresh black coffee and bitter chocolate. Bish bash bosh! Finish: medium, quite bready, dark and savoury. Umami paste, forest mushrooms and leathery notes. Comments: the oak is there, draping everything in perhaps a notch too much spice, but there's many gooey sherried treats to enjoy underneath. Not sure all batches have been up to this spec though.
SGP: 561 – 85 points.

 

 

Glenallachie 24 yo 1995/2020 (55.1%, The Duchess 'Game & Wildlife', cask #23, hogshead, 289 bottles)
Yet more birds on whisky labels, we will know the world has stopped turning when the indy bottlers run out of avian wildlife with which to adorn labels. Colour: bright straw. Nose: very light, gentle orchard fruits with an underripe sharpness about them. So pears, apples and gooseberries all rather green and crisp. Some firmer maltiness behind all that and some sunflower oil. With water: still rather dry and gentle, some pollens, Bakelite, yellow flowers and oatmeal. Mouth: a bit more assertive and charismatic than the nose, which is fun. More on shoe polish, oily cereals, buttered breads, dried flowers, canvass and putty. Pretty good I think. With water: slightly juicier with some yellow plums and dried apricot, some plasticine, fennel seed and a single spoonful of custard. Quite funny whisky really. Finish: medium and still a bit drying, lightly peppery, dusty and more of these pressed and dried flower feelings. Comments: It's really a palate whisky in my book, one for a tumbler and gentle sipping rather than a nosing glass. Same ballpark as the OB 12yo but a world apart stylistically.
SGP: 451 – 85 points.

 

 

Strathisla 2008/2012 (46%, Gordon & MacPhail)
An iconic label for sure, but I've not tried much Strathisla from this licensed series for a fair while now. Colour: deep gold. Nose: slightly sticky fruit loaf, flower honeys, bow resin, a sense of slightly splintery modern wood and more classical stuff like sultanas and sweet stout beers. Easy peasy and very nice overall. Ha, 'nice'. Mouth: much better in the mouth up front I'd say, lots of lovely milk chocolate and roasted nut notes – a Snickers bar perhaps. Caffe latte, cinnamon pastries with raisins, lemon curd and some tinned custard. Finish: medium, still on toasted nuts, milk chocolate and touches of coffee and tobacco. Gets a little gamey in the aftertaste which is cool. Comments: Not too sure who could be against this. Definitely some sort of benchmark, and an epitome of 'easy' malt whisky.
SGP: 551 – 84 points.

 

 

Strathisla 18 yo 1974/1992 (57.8%, Gordon & MacPhail 'CASK', casks #2206 + 2207)
Let's quickly check that against this old one… Colour: amber. Nose: very typical old school G&M sherry cask style. Lots of Maggi, bouillon, flowers, gamey touches, leather, tobaccos and various crystallised fruits. There's also this quite distinctive mentholated and resinous edge as well. Herbal medicines, flower pollens and blood orange. Powerful and excellent so far. With water: water brings more of these dried flowers, vase water, dry earthiness, black tea and mushroom powder. Mouth: big, rich, leathery sherry. Many dried fruits, game broth, bouillon powder, heavy umami seasoning flavours, big impressions of spicy ramen broth and salted liquorice. Really very powerful! A lot of Szechwan pepper, cocktail bitters and star anise. With water: probably too aggressive and a bit drying now, some cardboard and a rather too singular pepperiness. Finish: long but jagged, hot and very peppery. Comments: It's interesting looking back in the WF archives, Serge appears to have tried this in 2005 and found the same issues with water on the palate. Anyway, another total beast under this livery by G&M and there are many very wonderful parts – the neat nose alone is worth…
SGP: 471 – 84 points. 

 

 

Ben Nevis 6 yo 2015/2021 (58.4%, Elixir Distillers 'The Whisky Trail', cask #319, barrel, 256 bottles)
Colour: bright straw. Nose: young, but freshly so and actually showing quite a bit of obvious Ben Nevis character already. So waxed lemons, citrons, olive oil, hints of sheep wool – in some ways it feels impressively mature for the age. With water: more peppery, some more notes of waxed canvass, crushed greenery like grass and ferns, also a little sandalwood and breadiness. Mouth: superb arrival, very oily, all on waxes, citronella, olive oil, wee sooty touches, camphor and slightly overripe fruits. Only 6 years old? Really? With water: same feeling, all on oils, orange skins now as well, minerals, ointments, putty and more fatty waxy notes. Finish: long, citric, waxy, peppery and with more light medicinal touches. Comments: it's easy to get blinded by the undoubtedly luminous late 90s Ben Nevis vintages. But bottlings like this show it is very far from a one trick pony. An extremely good and hugely impressive wee youngster.
SGP: 562 – 88 points.

 

 

Ben Nevis 25 yo 1996/2021 (47.6%, Milroy's of Soho, cask #20, refill sherry butt)
Colour: pale amber. Nose: that lovely impression of slightly overripe oranges, bitter marmalade and darker things like shoe polish, coal dust, dunnage earth and touches of cured game meats, old school bitter ales and mineral oils. A superbly 'phat' distillate with a nicely integrated and rather organic sherry profile. In time I find wee notes of almond oil and some bright notes of citrus zests. Mouth: the sherry is quite forwards on arrival. Very flinty, lightly mentholated, drying, salty and nervous. Resinous notes of darker fruits, tobaccos, bitter chocolate with sea salt, heather beers, liquorice, treacle and also some familiar Ben Nevis waxiness underneath. More of these overripe orange and marmalade notes. Indeed quite flinty and full of polish and gun metal vibes. Finish: good length, showing an earthier side with many dark grains, breads, cocoa, mineral oils again, more subtle cured meats and this familiar Ben Nevis pepperiness. Comments: an elegant and very well balanced cask that keeps the sherry and distillery characteristics in close harmony.
SGP: 562 – 90 points.

 

 

Ben Nevis 24 yo 1996/2021 (50.2%, Milroy's of Soho, cask #1485, refill sherry butt, 70 bottles)
Colour: amber. Nose: a notch more scented and herbal, with orange blossom, dried dark fruits, brown bread and umami seasonings. A similarly dry and earthy style of sherry but perhaps a tad more assertive and concentrated than the other one. Things like bergamot, treacle, rancio and a little old balsamic. With water: bouillon, soot, dried banana chips, sultana, Guinness and wee touches of leather, mustard powder and cured game meats. Mouth: ooft, superbly concentrated on the palate. Maggi, balsamic glaze, perfect rancio, dried out exotic fruits, impressions of tropical fruit teas in fact. Subtle herbal extracts, chocolate liqueur, old leather – really an impressively older style of sherry going on here. Some firm waxy and peppery vibes as well. With water: really excellent now! A perfect balance of salty, earthy, nervous and pure sherry, with waxes, pepper and crystallised tropical fruits. Totally superb! Finish: long, deeply earthy, resinous, dark fruits and exotic fruits together, black tea, mineral oil, leather, tobacco, chocolate, umami… goes on and on. Comments: an outstanding sherry cask with some equally outstanding Ben Nevis distillate combining into something greater than the sum of its parts. A beautiful dram that is all about nuance, complexity and balance.
SGP: 562 – 91 points.

 

 

Ben Nevis 24 yo 1996/2021 (51.5%, Elixir Distillers 'The Single Malts Of Scotland', cask #1535, hogshead, 223 bottles)
Colour: gold. Nose: different wood, different style. This is almost more towards some of these old Irish malts with this exuberant grassy and exotic combination that immediately makes you think of top notch Kiwi sauvignon blanc with passion fruits, crushed nettles and a rather jangling and bright minerality. Lime, chalk, guava and, over time, more of these familiar waxes and hessian which reorients us back to the west coast of Scotland. With water: becomes a little leaner, more mineral, more pure and freshly on grass, citrus fruits and touches of cod liver oil and camphor. Mouth: a fruit bomb. Exotic fruit salad juices cut with top class olive oil, a tiny thread of mineral salts, plenty juicy, easy waxes, and also some slightly herbal and medicinal touches. With water: less 'overtly' fruity, more mineral once again, more on resins, expensive cooking oils, white pepper, jasmine tea, waxes and crystallised citrus fruits. Finish: long, grassy, tautly mineral, olive oil once again, pepper, waxes and green fruits now. Comments: I'm very sorry, but I'm afraid it's just yet another totally outstanding Ben Nevis 96. These refill examples are just completely disarming.
SGP: 652 – 91 points.

 

 

November 26, 2021

Another short trip around the whisky world…
Stuff that's not Scottish, that's how we would define this. And we'll start from France, as usual…




Le Breuil 2017/2021 'Version Française' (50.7%, La Maison du Whisky for Whisky Live Paris, France, bourbon, cask # W17059DR, 150 bottles)
This baby from Normandy, so by Calvados makers. I have to confess I'm way behind with anything French whiskies… Colour: light gold. Nose: isn't it rather insane that we would find apples, cider, leaves and just peelings in there? With water: some kind of soapy beer for starters, then crazy pear spirit. Rather huge saponification, and that would only go away after a good 15 minutes. Green pears are back then. Mouth (neat): I see, bubblegum, beedis, chlorophyll, leaves aplenty… Is this meant to be experimental? With water: green pears. Finish: medium, leafy, cross and trans. Have I mentioned green pears? Comments: not quite my kind of dope, but it's sure got its very own merits. Like, promoting green pears? I've tried another Le Breuil that I had liked much better if I remember well.
SGP:251 – 72 points.




Balcones 'The Book Edition' (OB for Cyrille Mald, USA, 2021)
A single malt from Texas that comes with a book about whisky by our brilliant French friend Cyrille Mald, how does that sound? No ABV statement though – who's counting anyway? Colour: amber. Nose: starts like grain and goes on like malt, with some kind of earthy lavenderish floralness and rather a lot of coconut water. With water: plywood, banana, camphor, oak essences, a little fresh glue. Mouth (neat): rich, thick, very spicy, heavy, on caramel and thuja. With water: very thick and rich indeed, spicy, concoctiony and full of tobacco. More glue and varnish too. Finish: long, extreme, varnishy, ueber-grassy. Comments: sweet Vishnu, is this heavy and spicy! A lot of pine tar too.
SGP:382 – 82 points (unnecessary score, please don't take into account).

Back to Europe. I mean to Sweden…




High Coast 'The First Ten years' (52%, OB, Sweden, 2021)
I would have loved to tell you more about this baby but it's all written in Swedish on the website. Well, what I would gather is that this is the first proper 10 by High Coast/Box. So, hurray! Colour: gold. Nose: mashed potatoes, fresh brioche, tapioca, parsnips and a little sawdust. With water: perhaps a little more sawdust, eucalyptus, peppers… Mouth (neat): super good at first, fruity (bananas, guavas) and spicy (turmeric, ginger, coriander seeds). Bed of barley. With water: I was afraid the oak would have taken over but not so, this would remain cake-y and spicy in a good way. Notes of bitter oranges. Finish: rather long, rather too oaky and spicy now. I mean for me… Difficult. Comments: oh just forget about the finish, this is a celebratory bottling, is it not? Love what they're doing over there in middle Sweden, and of course this first ten cannot be representative of the average quality of what they've been making. Which, let's be honest, has been generally very, very, and I mean very superior. An example very soon…
SGP:561 – 77 points.




High Coast 'Silent Mills Collection 04' (51%, OB, Sweden, 2021)
Ex-bourbon (hurray) and ex-Port (gulp…) Did you happen to know about Swedish Port? Colour: white wine. Nose: tincture of iodine, rocks, oysters, green spices, samphire, grass, smoke. With water: chiselled lemons and medicinal herbs and earths. Plus gherkins. Mouth (neat): pristine, immaculate grassy and lemony peat. Limoncello, charcoal, green liquorice, lime, tequila blanco, tarragon, pine essence. There. With water: takes water very well, rather geared towards liquorice this time, with a lemony, almost fishy (salmon) fatness. Gravlax in a bottle (maybe). Finish: long, tight, lemony, smoky, green and a tad bitter. Comments: another world after the Ten. Keep the Ten on your shelves. The new Altitud is very good too (soon on WF).
SGP:364 – 85 points.

Off to Canada, perhaps… (via the North Pole)…




Arbutus (43%, OB, Canada, single malt, +/-2021)
One of those new cats from British Columbia. Not many clues about these single malt whiskies but we've got some splendid friends over there in B.C., so our minds remain open, willing and free. Colour: light gold. Nose: but yes, buckwheat, cakes, breads, digestive biscuits, semolina (couscous) and caraway. Lovely, simple, unquestionable, fresh. Mouth: there's something natural to this, even if it's rather thin malt whisky. Roots, turnips, perhaps gentian… But no arbutus this far, I'm afraid… Finish: medium, earthy and rooty. Bitter beer, ginger beer, some kinds of smoky pears, bitter almonds… Comments: great fun here, well done, with lovely rooty touches. High-class débuts, I'll follow this venture very closely. it seems that this baby was 3 yo tops, so indeed the future should be bright.
SGP:451 – 82 points.

 

November 25, 2021

We'll soon do the core range again (the Ten, Uigeadail, Wee Beastie, Corry, NOT the An Oa…) but in the meantime, a couple of newish indies just for sport…

Ardbeg 2008/2021 (57.8%, The Maltman, first fill PX sherry butt finish, cask #1634, 573 bottles)
Another crazy bottling by some crazy bottlers for some crazy whisky lovers in crazy Taiwan. While this would be crazy PX… Colour: amber. Nose: it seems that someone's decided to smoke some bacon over burning tyres. While another person has distilled strawberries and rose petals and poured the end result into the mix. Some very tarry PX. With water: huge soy sauce, even an idea of natto (horror of horrors to this nose but some friends whom I deeply respect love it), then some sulphury mushrooms and really a lot of soot. To be honest, the cask tamed Ardbeg; it would have tamed Octomore too. Mouth (neat): holy featherless crows! This one's not easy to describe, some overripe strawberries are roaming the place for sure, while some salted rotting bananas would have joined the dancing after just three seconds, together with the moistest pipe tobacco and surely a sriracha-kind of softish chilli sauce. I told you, hard to describe. With water: Ardbeg, or Laphroaig and Lagavulin for that matter, plus sherry, especially hard PX, would often generate a feeling of sulphury rubber or even, well, bits of SM outfit. I would imagine… Not an easy beast for sure. Finish: long and much saltier. Worcester sauce and strawberry jam. Comments: spectacular, bestial and brutish. So rather awesome (ha) but perhaps not totally for lovers of Ardbeg au naturel.
SGP:567 – 87 points.

Ardbeg 20 yo 2001/2021 (51.4%, Elixir Distillers, Whisky Show London 2021, Adventures in Flavour – Phenolic Phantom)
A wonderful label that does not take itself too seriously, that's very refreshing. BTW I'm glad I can try this one formally, we were all so glad to meet each other again at the Show that there's been much more banter, hugs and camaraderie than any 'serious' whisky tasting. Because, friends rise over whisky, always! Colour: gold. Nose: teak oil, ointments, bitter almond oil, olive oil, natural hevea, green bananas, capers, carbon dust (brake pad), clayish mud… This one sure is rather different, and possibly a little less easy-easy than others. With water: indoor swimming pool, Woolite, chalk, new tyres, bandages and linseed oil. This is a wrestler. Mouth (neat): bites you a wee bit, being greenish, mentholy, bitter, a tad rubbery too… Some salty lemons too but this sure is no classic, 'average' Ardbeg. With water: indeed, rubber, also artisanal amaretti and a large glass of retsina. This bitterish baby would leave marks on your tongue, should you quaff too much of it. Finish: long, much saltier and more medicinal now, but always with these bitter almonds and this wee peppery rubber, especially towards the aftertaste. Comments: I do utterly love this, it's just that it is absolutely not 'normal' Ardbeg. Newcomers: it may not be necessary to go to those extremes. Your call.
SGP:377 – 89 points.

 

November 24, 2021

A trio of Hazelburn

A wee session long overdue! Remember Hazelburn is the lighter, unpeated, fully triple-distilled version of Springbank. And naturally, we've already found some Hazelburns that have been relatively smoky, fat and, as they say, assertive.

Hazelburn 22 yo 1998/2020 (46%, North Star Spirits, first fill sherry hogshead, 230 bottles)
Labelled as a triple-distilled Springbank just to lure the enemy. Seriously, that's the name of the Distillery. Colour: amber bronze. Nose: total dry, walnutty sherry, full of, well, of walnuts, metal polish, gunpowder (gun that just shot), tabasco and Worcester sauce, smoked sausage, old red from Burgundy, mushrooms, moss, what we used to call 'civette' (mature game animals), mutton, matches, concrete, old garage… This is, indeed, very complex, with a coaly smokiness. A perfect example of 'good' sulphur if you will. A little glutamate-y. Mouth: in keeping with the nose, except that this has also got huge loads of salted liquorice, old cognac, indeed a lot of walnuts, truffles, marmalade, tobacco, even more smoked sausage… I'd have been curious to try this at full strength, it must have been a monster. Finish: very long and shock-full of liquorice, then Jägermeister and just Cynar. Artichoke wine and/or liqueur. Comments: I don't know if the distillate was lighter, the cask sure wasn't. Pretty extreme and spectacular, and perhaps a tad segmenting as they say in marketing. I'm on the good side of the fence.
SGP:462 – 90 points (same as Angus).

Hazelburn 13 yo 2007/2021 (48.6%, OB, Limited Edition, 6,000 bottles)
¾ bourbon and ¼ sherry, I think we've seen that combo working many times already, everywhere. Colour: light gold. Nose: very pure, yet a tad metallic and herbal, with also some beach sand and some kelp, as well as rather unexpected whiffs of orange blossom. Tends to become really floral, with some fresh pollen and certainly a wee glass of limoncello. A wee Springbanky fatness too, rather around old tool, engine oil… Just drops mind you. Lovely fresh and complex nose. Mouth: there, the Distillery's awesome dirty side and it's not even hiding. More engine oil, linseed, touches of soot and cigarette ashes, then gentler notes, lemon marmalade, elderberry syrup, a few mashy notes… I was about to mention salsify too, and mint, and aniseed, and liquorice. Finish: medium to long, fresh, saltier, a little smoky once again, even frankly coastal towards the aftertaste. Oysters, lemons and champagne. Comments: high-definition make, just a tad less complex than the fantastic North Star. I'm a fan of this style.
SGP:462 – 89 points.

Hazelburn 15 yo (54.9%, OB, Online Tasting Week 2021, fresh oloroso, 1,174 bottles)
Colour: amber. Nose: a much cleaner sherry when compared to the North Star, but it does have these tiny eggy notes indeed, engine oil, soot, suet, coal smoke, then sweeter notes, cakes, raisins, dried figs, black nougat, pipe tobacco, crude chocolate… This one's certainly the most Springbanky of them three so far. With water: there, game sausages, high grouse, toffee, old red Bourgogne this time again, a little leather, pipe tobacco… Well, it sure is very oloroso-y. Mouth (neat): it's as if someone would have blended the two previous ones, as it's got both the NS's animal dirtiness and the OB's cleaner, more coastal vibrancy (for lack of a better term). Wonderful marmalade, allspice, chocolate, tobacco, a little ginger, mushrooms, a drop of Maggi, lovage, lemons, a little brine… All that while it's gaining fatness too. Big baby. With water: this time it would rather become a little sweeter, but some kind of chalky gingerness is there too, truffle oil (you pour that over any pizza and presto!) roasted chestnuts, earthy tea, roasted black raisins… Finish: very long, with some rancio wine this time. Even touches of PX that, we agree, shouldn't quite be there. The aftertaste is more on salted lemons, rather appropriately. Comments: an excellent so-called sherry monster with a distillate that's having its say too. Rather less meaty/dirty than the NS.
SGP:562 – 89 points.

That 'Online Tasting' bottle reminded me of HP's seminal and flabbergasting 'Online Tasting' bottle, which had been done in… 1998. True pioneers! Anyway, Hazelburn may be 'lighter' but, well, it's not Auchentoshan, is it.

 

November 23, 2021

Aberlour on the tasting desk

One of the fruitiest distillates they have in Speyside, in my opinion, as long as we're talking western orchards and not mangos or passion fruits. Let's see what's arrived…
Mid-1990s French ad for Aberlour. 'It was without knowing what they were drinking that Wallace Milroy and his peers decided to award Aberlour. ->

Aberlour 14 yo 'Double Cask Matured' (40%, B, +/-2021)
Big in France (and currently 32.50€ at Auchan supermarkets). Ex-bourbon plus ex-oloroso, that explains the 'double' side. Those statements are really become boring, are they not? Did anyone beat Jura's 'Seven Wood' yet? Colour: gold. Nose: the name's a little lousy but the spirit is impeccable, malty as it should, with some cider, orange cakes, plus indeed many kinds of plums and some delicate honeyed touches. Opening a family-pack of jelly babies and beans and crocodiles and baby Jesuses and stuff. Mouth: the low strength feels now, it's lacking voltage and feels a little wishy-washy. Tea, peelings, paper, flour, leaves, that's it. Wishy-washy indeed. Finish: short and drying. Comments: 43% vol. works so much better! Nice nose but the palate's very disappointing, only because of that lousy strength. Buck up!
SGP:451 – 78 points.

Aberlour 16 yo 'Double Cask Matured' (43%, B, +/-2021)
See? They heard us! (S., you're a pain in the neck). Yet again a story about bourbon and sherry. Colour: deep gold. Nose: very different, much nuttier, with even a little smoke (barbecue, wood smoke), then walnut wine, amontillado-like notes, touches of menthol, humidor, then figs and raisins, a drop pf cognac, triple-sec, moist Christmas cake, chestnut purée… So all in all, a very lovely nose, more profound and rich than that of the 14. Mouth: yes, there, some action at last, more roasted nuts, leaves, malty beer, cakes, teas… Perhaps some good Assam? Darjeeling? In any case, the 43% vol. work perfectly and nothing gets flabby this time. Finish: medium, leafier, drier. Darjeeling indeed. Maybe… Some marmalade in the aftertaste. Comments: now we're talking. Unless an A'bunadh…
SGP:451 – 83 points.

Aberlour 'A'bunadh batch #69' (61.2%, OB, oloroso butts, 2021)
We couldn't try them all and we're always behind anyway, but I believe we've tasted a good twenty of them. Always a joy. Colour: deep gold. Nose: this one's rather got more herbs, lovage, onions, chives, miso, walnuts, soy sauce, crude chocolate, mocha, coconut, macaroons, pistachio nougat… Fantastico, really. With water: roasted chestnuts, café latte and a wee touch of metal and leather polishes. Why don't Scottish distilleries use old cars to welcome their VIP visitors? As they would do in Champagne, with Krug's Rolls-Royces for example? Mouth (neat): nut cakes and varnish, with a feeling of rhum agricole. Was that the plan? But boy is it strong. WIth water: very good, straighter, with once again a feeling of great rhum, leaves and stems, hay, something dry, peelings, citrus skins, bitters… Finish: long and tight. It is not a luscious sherry bomb, as some (much) earlier batches would have been. Grassy, bitter aftertaste (loses pointe here). Comments: most certainly one of the better batches, even if #66, the last one I could try, was a tad more to my liking.
SGP:461 – 86 points.

Aberlour 16 yo 2005/2021 (56.7%, OB for La Maison du Whisky, sherry hogshead, cask #214040, 243 bottles)
As everyone would have noticed by now, they do not use any hogsheads in Jerez. But there, why bother… Colour: gold. Nose: cherries leading the pack this time, together with a little metal polish (as we found in A'bunadh), gun oil, marrow soup, then rather amaretti and maraschino. Something clearly Italian in this one. Even a little hazelnut liqueur, a thing that, I believe, only our Italian friends dare making. With water: you do get some Nut…a indeed. That and soups, bouillons, Bovril/Viandox, malt extract, I'd even mention Marmite while we're here…  Mouth (neat): tough and rough, leafy and leathery. Water may be needed. With water: could be that the A'bunadh is giving this one a hard time and that's my mistake. Cherry cake, bitter teas, coffee and chicory, stout, bitter beers… Indeed it would remain a little rough and tough. Finish: rather long, malty. Fruit stones, marc…  Comments: hope they'll manage to replicate those flabbergasting old 'cube' bottlings one day. An extremely fine single cask, just a tad… tough and rough. Ish.
SGP:461 – 85 points.

Aberlour 12 yo 2008/2021 'Apollo 15 – LRV' (59.2%, The Whisky Barrel, 1st fill oloroso sherry hogshead, cask #TWB1016, 263 bottles)
Another lunar bottling, it seems. As a former stamp collector (when I was a kid, in the 1990s, right), I cannot not enjoy this kind of thinking and labelling… Colour: gold. Nose: them and their compadres, they do it modern and right, no doubts about that. Cappuccino, latte, mocha, cassata, raisin rolls, strawberry jam, fig and quince jellies… Boy does this work. With water: cigars, leather couches, steaks, green peppercorns, bell pepper… Well not totally sure… Mouth (neat): coffee liqueur (Kahlua) and pepper cordial. Either this pepper will get toned down once water's been added, or it'll take over and kill the make, let's see… With water: luck was on our side, this works, but I'm still finding it a tad leathery and leafy, with a little too much bitterness. Those sherry hogsheads you know… Finish: long and caramelly, with some pepper and some leaves. Comments: honestly I knew this would happen. Very lovely whiskies all around, but they would remain a little rough.
SGP:461 – 85 points.

It was tight but looks like A'bunadh won it; who said as usual, who?

 

November 22, 2021

Right, we've had a few Edradours the other day, most having been wonderful, and I just realised that we had forgotten this one. Would you agree that we could quickly have it?

Edradour 18 yo 2003/2021 (53%, Signatory Vintage for WhiskySponge, refill hogshead, 334 bottles)
It's said that the Sponge is often spotted around the charming touristy city of Pitlochry, but the reasons remain obscure. Maybe the landscape, maybe the clootie dumplings at Mackenzie's… Colour: white wine. Nose: very oily, fat, on peanut and sunflower oils at first, then linseed oil, white asparagus, brake fluid and just leather polish. We're at the bone here, and the bone is wonderfully waxy and oily. The art of refill. With water: a wee tad leatherette-y, which is pretty Edradourian indeed. Now greatest of news, this is already 'new regime' Edradour. Wee whiffs of horse saddle too, which is lovely. Mouth (neat): all on green and white fruits over a waxy and oily core. Greengages, white pears, gooseberries, granny smith and white peaches dumped into a blend of sauvignon blanc and grape-pip oil. With water: the grassier malt is firing back. Some bitter almonds, more oils too, and a feeling of, ach, err, naked Ben Nevis. Finish: long, tense yet fat, with many more oilinesses. Grapefruit skin and a little more bitterness in the aftertaste, may lose one or two points here. Ha, points. Comments: Edradour au naturel, c'est assez magnifique. Come on, you do understand French. Nice statement, Sponge (and Andrew S.)
SGP:362 – 89 points.

 

November 21, 2021

Since this is Sunday and since we did brandies last week…

Montebello 12 yo 1999 (40%, OB, Guadeloupe, cask #186, +/-2012)
A great idea, very badly executed. I mean, for example, 40% vol., what a let-down; now we do like Montebello, that's for sure, let's just hope this won't be a very frustrating path… Colour: gold. Nose: what a distillate, for crying out loud! Extraordinary notes of benzine, boat's spent engine oil, olives both green and black, anchovy paste, cane juice, liquorice… Amazing nose, one of the best in the Caribbean. But the truth lies on the palate, does it not… Mouth: what a magnificent olive-y, green, extremely liquoricy distillate! What a pity and a shame that they would have gone for those lousy 40% vol. that are synonymous with murder, damnation, putrefaction and laziness. Quite. Finish: shortish and yet, the distillate is utterly wonderful. Stunning liquorice. Comments: their thing of course, but some do get away with murder. Seppuku in your glass, really.
SGP:362 – 80 points.

Mirascielo (38%, OB, +/-2020)
Oh sugar, this is spiced rum of unknown origins, made-up like a truck stollen in Belarus and probably flavoured like any 'stuff' from Starbucks'. Now since we're here, let's do it… (you may skip to the next one, having said that)… Colour: gold. Nose: not much. Sweetened hay, perhaps? Other than that, nuffin' from nuffin'. Mouth: caramel sauce. Some kind of under-Don Papa, knowing that Don Papa's really very low already. Finish: none. Movie-theatre's popcorn. Comments: a bullshit brand, very weak and nasty drink, rather a scandal, let's call Scotland Yard.
SGP:420 – 15 points.

Serious stuff please… Hod on, what is this?…

Manutea 3 yo 2017/2021 'VO' (58.7%, OB, Tahiti, cask #BY21, 300 bottles)
From French Polynesia, sadly finished in wine (Banyuls), but indeed you never know, Manutea's reputation being rather high… Colour: amber. Nose: nice agricole-y notes, plus some estery touches, olives, metal polish, dill and aniseed, liquorice, butterscotch… With water: nice, you would almost believe you're in Barbados (FS), with added menthol. What we call 'Zan'. Mouth (neat): good, close-to-the-cane, herbal and mentholy, with some crystalised lemons and more aniseed, menthol and liquorice. With water: some no-quibble fat and estery rum, pretty liquorice-driven and frankly, a surprise. First time I'm hearing of Manutea. Finish: long, on even more liquorice, with a salty tang. Comments: very good surprise, although it would not go in for subtleties in my opinion. Tahiti, you say?
SGP:362 – 81 points.

Penny Blue 2009-2011/2021 (59%, Navigator World Whisky, Mauritius)
Stuff from Medine Distillery. It is a little complicated as there are two vintages and obviously two cask numbers and possibly other variations. If  I remember well, Berry Bros. were involved here but that's very old data and many beers have passed. Colour: amber. Nose: floral, aromatic, easy, cane-y, with a little fudge and, yeah, flowers. Ylang-ylang, zucchini… Maybe a little thin having said that but I've always found my Mauritian rums a little 'thin' indeed. With water: towards woods, sawdusts, cigars, coffees… Mouth (neat): earthy liquorice, oranges, mint and caraway, then crude chocolate and coffee beans. Simple and straightforward, a little drying perhaps. With water: same, no changes whatsoever. Perhaps more liquoricy molasses. Finish: medium, with some thinness and yet some very pleasant orangey liquorice. Comments: not earthshattering but no quibbling either this time again. Bored? Of course not!
SGP:451 – 80 points.

Still, let's try to find a rock and roller, a JJ Burnel of spirits, selected by true bassists…

Hampden (update, actually Monymusk) 23 yo 1997/2021 'JMM' (48.1%, Thompson Bros., Jamaica)
Of course we've got not proof that this would be Hampden, please blame literary license. Colour: gold. Nose: of course. Crushed anchovies, liquorice, old pine-y armagnac, roasted sesame and pistachio, very old Sauternes that went dry, sauna oils, and just whatnot. Roasted pine nuts. Would tend to become more coastal over time, with also unexpected whiffs of vine peaches. Mouth: bingo. Amazing rotten fruits, brine, combava, lemons and wooden oils. What it would lack is some extra-acidity, nervousness and verticality, no saying it would be wishy-washy of course, but you get the idea. After 23 years I would suppose it would tend to become a tad more urbane, perhaps. Finish: long, salty. Comments: still a killer but it's interesting to see, and even touch the limits. After all, Hampden is not Lagavulin (Nobel Prize for your soon, S.) .
SGP:462 – 88 points.

Check the index of all rums we've tasted so far

 

November 20, 2021

 

Angus's Corner
From our correspondent and
skilled taster Angus MacRaild in Scotland
 
Highland Park Megasesh Part II
Serge informs me that this session will include Whiskyfun's 600th Highland Park tasting note. Quite an impressive milestone, the credit for which is entirely Serge's. However, it's a good opportunity to underscore what I said last week about Highland Park remaining one of my favourite distilleries.

| | | |
| --- | --- | --- |
|   | I'm no fan of all the silly Viking marketing, and some of the modern day official bottlings can be a bit inconsistent. But at its heart, and especially if you visit the distillery, surrounded by the full force of Orkney itself, with all that stonework, the floor maltings, Hobbister peat and a distillate that, in its natural form, remains evocative and impeccable – it's hard not to love it. Big hugs to Olivier and Iain in particular for many of the samples that made up these two sessions. |   |

 

John Scott's 35 Year Old 'Supreme' Blended Scotch Whisky (43%, John Scott & Millers, 675 bottles, 2003)
A blend of Highland Park from 1965 and 1968 with some 37 year old Invergordon. I know, you might have wondered what was 'wrong' with the HP, but who knows. This was firmly within the age of innocence. Colour: deep mahogany. Nose: I mean, I don't know what I expected. This is exquisite old school sherry. Roasted walnuts, cherry liqueur, Christmas cake drenched in old Armagnac, rancio, old leather and green walnut liqueur. There's also some quite clear Orkney peat sloshing about in the depths, all roots, earth, medicines and dried up dark fruits. A gorgeous nose. Mouth: quite exquisite on arrival. Pickled dates, rancio, ancient balsamic and oloroso. Also Maggi, dried seaweed, lemon cough drops, dark chocolate with sea salt, touches of game and ancient pinot noir. Outrageously decadent and has deep connotations with some very, very old Grande Champagne cognacs. I don't really detect any grain whisky if I'm honest. Finish: long, deeply earthy, perfectly drying, threads of dry herbal peat and still these wonderfully persistent notes of pickled walnut, rancio and green herbal liqueurs. Comments: was this actually a blend? Did they just… lie? I mean, this was the 'age of innocence' after all. Glorious 'old' whisky in the very best sense.
SGP: 563 – 91 points.

 

| | | |
| --- | --- | --- |
|   | Ok, we probably shouldn't have had that one first. Still, let's press ahead… |   |

 

Highland Park 20 yo 2000/2021 (58.1%, Scotch Malt Whisky Society, #4.266 'The Dark Lord Of Stromness', 1st fill barrel, 202 bottles)
Colour: gold. Nose: rather an active barrel I would, but excellent so, lots of gorse flower, coconut milk and natural sweetness that goes towards fresh pineapple, fruit salad juices and heather honey. Indeed, it's a lighter, sweeter and more playful HP on first impressions. In the background I find some coastal flowers, pollens, heather beer and touches of eucalyptus and tiger balm. Elegant and very good. With water: recalls Euthymol toothpaste, dried flowers, a slightly chalkier note now as well and touches of sandalwood and mineral oils. Mouth: quite direct on arrival, split between sweet coconut, flambeed banana, soft wood spices, natural tar, new leather, mint, eucalyptus, soft medical embrocations and mead. Indeed, there's a nice sense of honey, pollens and wildflowers about it. A very soft vein of herbal peat smoke in the background. With water: caraway, lanolin, tea tree oil, salted almonds and a wonderfully herbal waxy and honeyed profile emerging. A slightly more pronounced peat note, more hessian, smoked olive oil, eucalyptus and dried herbs. Getting drier in a rather brilliant way now. Finish: long, herbal, slightly mentholated, gently coastal, notes of sandalwood and dried flowers. Comments: I particularly enjoy the way the cask was dominant when neat, but yielded to a wonderfully expressive, lighter touch HP profile when reduced. The kind of dram you could have a lot of fun with if you've a pipette and some water to hand.
SPG: 563 – 89 points.

 

 

Highland Park 14 yo 1991/2006 (55.5%, OB 'Exceptional Cask' for Switzerland, cask #4888, sherry)
Colour: ruby / mahogany. Nose: a hug of sherry! Big, enveloping, dark sticky fruits, aged Armagnac, stewed prunes, cherry throat sweets, balsamico, dried mint, leather and leaf mulch. Feels superbly pure, clean and fresh, but also extremely dense, sticky and resinous. Takes no prisoners! With water: starts to open now with notes of praline, salted dark chocolate, fruity black coffee, Maggi and black olive bread with rosemary. Mouth: a powerful and direct arrival! Salted liquorice, fresh espresso, natural tar, dates, damson compote, root beer and pomegranate molasses. Some meaty notes come through as well, top class Iberico and cured game meats with a little very old pinot noir. With water: pure salted Dutch liquorice now! Herbal ointments, cough syrup, long aged mead, aniseed liqueur, natural tar liqueur, maraschino juices and more impressions of root beer and sarsaparilla. Finish: long, increasingly beefy and gamey, tarry, peppery, seared steak, more aniseed and liquorice and aged cherry sour beer. Comments: quite bonkers! I suspect parts of this are technically not perfect and I've probably just been disarmed by the sheer sherried audacity on display. But I can't help but feel this, with about 20-30 years in the bottle, will be totally stunning!
SGP: 663 – 90 points.

 

 

Highland Park 9 yo 1988/1998 (59.5%, Scotch Malt Whisky Society, #4.57)
Colour: white wine. Nose: peppery and slightly leathery, with some impressions of clotted cream, sourdough starter, breads, ales, chalk and an increasing mineral quality. One of these drier and straighter HP profiles that makes you think of some bone dry riesling. With water: not much difference, in fact it perhaps loses some definition now. Mouth: young, gristy, bready, mineral and with touches of baked vegetables and white flowers. Perhaps a touch of cardboard as well. With water: same issue as on the nose, starts to fall apart slightly. Just feels a bit young and grizzly really. Finish: medium, a bit hot, some white pepper, some cardboard, plain toast – bit boring really. Comments: I would say that almost every single batch of modern HP I've tried recently from the indies is an improvement upon this. Probably just bottled far too young.
SGP: 451 – 78 points.

 

 

Highland Park 1984/2004 (57.9%, OB for Germany, cask #45, sherry, 528 bottles)
Colour: light amber. Nose: a different style of sherry, in fact it really does stand out quite sharply against these more recent examples. This is much more on citrus rinds, damp cellar earth, flints, minerals and tobacco pouches. Many subtle notes such as dried mushroom powder, liquid seasonings, crystallised grapefruit, kumquat and even pomegranate. Quite unusual in some respects. With water: vase water, white truffle, dried mint, eucalyptus resin and stem ginger. Mouth: rather sharp attach on bitter herbs, grasses, walnut oil, cedar wood, pine resin and cough mixtures. Hessian, leaf mulch and bitter lemon with tonic water. A bit of an unusual profile I think, various red fruity notes that make you think of stuff like Tizer and grenadine. With water: very spicy now! Hessian, chilli powder, liquorice root, aniseed, bitter herbal extracts and various stuff like soot, cigar ends and wormwood. Finish: long, tannic, bitter, more marmalade, herbal, sooty, saline and with a big, punchy spiciness lingering. Comments: I actually find this one rather tough, although there's a lot of entertainment to be had and quality is no doubt high, I'm just not sure I'd reach for a second glass too quickly.
SGP: 473 – 87 points.

 

 

Highland Park 1981/2010 (56%, Mackillop's Choice, cask #6085)
I remember totally adoring the 1980 43% from Mackillop's Choice that I tired recently (WF92), let's see how this one measures up… Colour: gold. Nose: honeyed sweetness alongside herbal cough lozenges, coastal air and very gentle threads of peat smoke. Beautifully aromatic and intricately herbal, further soft medicinal notes and things like wintergreen and tiger balm. Bags of distillery character and totally enchanting. With water: gets sharper and displays more tension, tiny touches of acetic balsamic, mineral salts, leather, many more subtle medicinal vibes and damp hessian cloth. Indeed, with time it seems to just become more 'dunnagey'. Mouth: oily in texture upon arrival and full on resinous herbal peat, salted honey, aged mead, herbal cough medicines once again and things like fir wood resins, camphor, wee briny aspects and mineral oils. Outstanding! With water: perfect now! Wonderfully oily and resinous in texture, soft oily peat smoke, camphor, hessian, natural tar, herbal medicines and wee sooty touches. Finish: long, showing great balance between salinity and oiliness, more herbs, soot, camphor, pickling brine and medicines. Comments: There are many superb modern Highland Parks, especially from the indies. But what sets this apart is that you feel this whisky has real soul, an attribute that extends beyond just technical quality. This is quite different from the 1980 we tried, but I'm not sure it's any less of a whisky.
SGP: 663 – 92 points.

 

 

Highland Park 24 yo 1980/2004 (58%, OB for Park Avenue Liquors, cask #7366, sherry butt)
Colour: amber. Nose: a deep and unctuous old school sherry, wonderfully textural impressions of leather, saltiness, umami paste, game meats, natural tar and exotic hardwood resins. Hugely scented, weighty and extremely classy stuff! With time these aromas of game meats, treacle and salty dark chocolate become more pronounced and distinctive. Gorgeous nose! With water: mint, eucalyptus, menthol tobacco, cherry scented cough medicines, exotic hardwood resins and lapsing souchong tea. Keeps developing layers of complexity and many tiny wee aromas. Mouth: hugely syrupy arrival. Meaty, perfectly herbal, bitter, salty, rather a lot of salted almonds and toasted walnuts, green walnut liqueur and natural tar resins. Perfectly extractive, perfectly meaty and just brilliantly textural and fat in the mouth. There's also this undercurrent of herbal, resinous peat and syrupy medicines which is textbook old school Highland Park. With water: outstanding! We may have to call the anti-maltoporn brigade (it's been a while, have they changed numbers?), a perfect collision of bitterness, umami, salinity and gorgeous flavours of meats, walnuts, coffees, chocolates and spices. Finish: long, herbal, perfectly bitter, saline, spicy, salted Dutch liquorice, natural tar, herbal medicines and more of this resinous HP peat flavour. Comments: 1980 seems to be some kind of borderline vintage for Highland Park, not too sure later vintages were often this luminous or displayed quite the same peat flavour / profile. Anyway, this was a totally brilliant cask. Can't wait to go back to New York and buy a bottle from the good folk at Park Avenue Liquors… 
SGP: 563 – 92 points.

 

| | | | |
| --- | --- | --- | --- |
|   | | I feel we must be approaching our 600th Highland Park just about now, so let's make it something very cool and rather special. How about either of these very early SMWS bottlings… |   |

 

Highland Park 1979/1991 (55.2%, Scotch Malt Whisky Society, #4.10)
Colour: ruby mahogany. Nose: as they say in Alsace: YOWZERS! Serious, old school, deeply aromatic and scented sherry. Unctuous, dripping with rancio, natural tar, walnut liqueur, Irish coffee and even many crystallised exotic fruits. And of course the usual abundance of sultanas, figs, prunes and raisins as well. What's just wonderful is this simultaneous rustic side that makes you think of some wild and brilliant old Armagnacs. We could very well already be hopelessly lost in maltoporn territory! With water: not a huge change with water, except that it perhaps becomes slightly more aromatic, a few extra spices here, a few extra fruits there. But this is still a wall of rancio and deeply concentrated sticky darkness. Mouth: perfectly thick, stodgy, dark sherry that behaves like a combination of natural tar extract and molasses in your mouth. Stunning rancio, herbal and walnut liqueurs, Maggi, umami paste, black olives and aged cherry sour ale. Just outstanding! With water: developed more medicines, more elegantly tannic black teas, more earth, dates, damson preserve, tar, treacle and more bitter herbal liqueurs. Finish: long, perfectly bitter, almost sticky in texture, endlessly on rancio, tar, roasted nuts, molasses, concentrated dark fruits and more of these wonderful ancient armagnac vibes. Comments: The early days of the SMWS could probably be defined as an ocean of tooth-dissolving petrol, dotted with small archipelagos of some of the most unctuous and gorgeously dark sherried drams ever to grace glass. This is very silly whisky.
SGP: 763 – 93 points.

 

 

Highland Park 1974/1984 (60.2%, Scotch Malt Whisky Society, # 4.1)
Speaking of petrol… Seriously though, it is always a total thrill to be able to try these very early drams from SMWS. Colour: white wine. Nose: youthful, pure and really rather peaty. It is indeed rather petrolic, with lots of brine, seawater, antiseptic, malt vinegar and medicines. There's also this impression of oiliness and textural weight about the distillate. Pretty superb! With water: opens up on a whole spectrum of various peat and medicine aromas. Bandages, gauze, mouthwash, aspirin, bonfire embers, tar, seawater and mercurochrome. Mouth: purity is the word! Huge arrival, all on white hot peat embers, natural tar extracts, seawater, pink grapefruit, preserved lemons, lanolin and herbal cough medicines. Raw, naked and brilliant distillate; bare bones Highland Park in all its glory. With water: chunky, chewy raw peat. Camphor, tar, iodine, TCP and creosote. Also brilliantly oily in texture. Finish: long, smoked olive oil, tar, pickling brine, camphor and hessian again. Also these herbal qualities in the aftertaste that seem always to be a hallmark of older style HP. Comments: a terrific demonstration of the foundational brilliance of Highland Park's distillate during this era. Not sure all batches were this peaty, but it's quite clear why so many of these older sherry casks developed into such total gems when this was the juice that was underpinning them. Once again, the flavour and profile of the peat feels quite distinct from other distilleries of this era.
SGP: 366 – 92 points.

 

 

Highland Park 34 yo 1973/2008 (49.6%, OB for German Orkney Adventure Tour, 42 bottles)
This cask appears to have been split, with the larger part being bottled as a 35 year old for something called 'The Nuance Group'. Who is the Nuance Group and where are they now? Guys, this is 2021, if ever the world needed some more nuance… Colour: gold. Nose: deeply honeyed and resinous at first, with many notes of wax polish, sea salt, crystallised green and exotic fruits, torches of yellow herbal liqueurs, tiny sooty inflections and things like sandalwood and mineral oils. Mouth: a rather glossy sheen of honeys and minerals on arrival. Softer salty things like dried seaweed, seawater and then nicely sharp notes of pink grapefruit and preserved lemon. Wonderfully fresh and with excellent complexity. These resinous herbal and crystallised fruit qualities persist as well. The key impression is one of freshness and what I can only describe as an 'aged coastal' theme. Over time it becomes wonderfully herbal and delicately medicinal, the feeling of peat flavour dissipating and sub-dividing beautifully with age. Finish: long, tense, leathery, mineral, salty and resinously herbal and fruity. Comments: textbook and excellent fully mature early 70s Highland Park I would say. The kind of whisky that you could quaff until the curtains come down on this silly Universe.
SGP: 563 – 91 points.

 

 

Highland Park 39 yo 1967/2006 (57.6%, OB for Saybrex International, 200 bottles)
Should be good. Colour: bright gold. Nose: this is just 100 year old yellow Chartreuse. Seriously, it's herbal wine matured for decades in glass. Natural sugars, roots, herbs, wormwood, verbena and lemon cough medicines. Astonishingly singular and precise in this style. With time it opens up a little more towards these extremely faded and ethereal peat tones, dried out and faded old medicines and ointments, the faintest rooty and dried out peat smoke. Embrocations, mineral salts, old leather and dried heather flowers. Honey with sea salt. Utterly exquisite. With water: becomes astonishingly fragrant, a whole meadow of dried flowers, dusty pollens, waxes, dried herbs. But also these superbly resinous notes, flower honey with sea salt, coastal air and ozone. Mouth: an astonishing fusion of ancient herbal liqueurs, very old peat, crystallised exotic fruits, citrus fruits, seawater, sandalwood. Just call the anti-maltoporn brigade please, tell them it's urgent! I'm almost loth to put water in it because this is just so fucking delicious! With water: best not discussed. Finish: endless, pure, salty, peaty, coastal, waxy and perfect! Comments: utterly stunning. This is why we are into whisky, and specifically why we're into Highland Park!
SGP: 664 – 94 points.

 

| | | |
| --- | --- | --- |
|   | Right! Absolutely no more Highland Park! At least for a couple of days anyway. |   |

 

November 19, 2021

Unknown Whiskies

Brands. Not too sure about what these are, but let's try them with an open mind… Especially since some do bear the name of Henri Matisse. Picture, Henri Matisse 'Grand acrobate', 1952 – Musée Matisse, Nice

Glenwill 'Sigma S1' (40%, Matisse Spirits Company, Asia, Sherry Butt Finish, Highland Single Malt, +/-2017)
This is an unnamed Scotch Highland single malt for Asia only, I don't think you'll ever find this brand in Europe. Colour: light gold. Nose: fresh, with rather a lot of sawdust and tea beyond a moderately expressive fruitiness. So, apples, then notes of lager. Kronenbourg, if you like. Does the job, especially if you like lighter beers. Mouth: rather all right, light but not empty, with good fruits (more apples, also damsons) plus vanilla and biscuits. A few raisins from the sherry (I suppose) and once again a little sawdust and some toasted bread. Finish: short but clean and malty. No quibbles, I've seen that they sell this one for very fair amounts. Comments: I think it's better than just 'average' – for the Ambassador's reception! As for what it is, it's a rather lighter Highlander, maybe Glenmorangie, or young Dalmore?
SGP:441 – 80 points.

Matisse 15 yo (46%, Matisse Spirits Company, Asia, +/-2017)
The blurb on the back label insists on oranges, while in my book, oranges mean Dalmore. By the way, Matisse Spirits Company is a rather pioneering Taiwanese whisky company, but mind you, you won't find these Matisse at the MoMA. Colour: full gold. Nose: oranges indeed, Jaffa cake, marmalade, orange blossom water, English breakfast tea, honey, a wee touch of liquorice… Well I'm finding this really very nice, easy, fresh, rather profound, very well made. Could be Dalmore indeed. Mouth: starts well, almost as fresh and fruity, but it's soon to lose steam, with more bread crumbles, spent teabags, and even a little cardboard. A shame because it all started very well. Finish: short, dry. Burnt caramel, burnt brown bread, tea. A few wee oranges in the aftertaste but that's way too late. Comments: I would guess the problem lies in the reduction here. Surely in the low strength and possibly in the way they achieved that low strength. The probably younger Epsilon kills it. Oh by the way, I'm absolutely not sure this is Dalmore!
SGP:541 – 75 points.

Matisse 19 yo (46%, Matisse Spirits Company, Asia, +/-2017)
Colour: Rolex gold (um…). Nose: a wee smoke and once again, a Dalmoreness, with yellow flowers, oranges, toffee and fudge, then a small meaty side and a little liquorice and mint. Dalmore has one of the best noses in the business, no wonder. Some patchouli a lime blossom. Mouth: the strength works better but there's also a little more greenness, more beer as well (Chimay, I would say, boy I know about around ten brands altogether!) The meatiness is very pleasant here, so are the oranges, these drops of yellow chartreuse, also verbena, marmalade, greengage jam… Finish: medium, pretty good. Marmalade, liquorice and menthol. Comments: I believe whisky enthusiasts are being a little unfair with Matisse, I don't know why. Perhaps because of the name? I mean, would you call your new brand Van Gogh or Picasso? Why not Mozart? Anyway, I think this 19 year old is very good. Personal opinion, as always.
SGP:651 – 85 points.

Let's change continent (talking about the bottler)…

Peat Reek (46%, Blackadder, hogshead, cask # PR 2016-3, 348 bottles, 2016)
Always a joy to try these wee smoky NASses by Blackadder. This is already an old bottling, but our joy remains intact. Well, we shall see… Colour: as white as the whitest white wine. Nose: I' trying to find the Distillery that would have made this on Islay, but I do not manage although it is a heavy peater. Not L, not L, not A, not B, not C…  What is it? What's sure is that it's pretty much on coal and on sour fruits and herbs, with rather a lot of brine, but rather no seawater, or shells, oysters and 'stuff'. Mainland then? Let's see if we find pears on the palate… Mouth: a similar feeling of coal, ashes, something pretty drying, not unlike some Ardmore that would have been further boosted with peat. Sour apples, olive oil, charcoal… I am a little lost, this is not really a fat distillate. Oh well, let's stop trying to play the guessing game, always the easiest way of looking like a fool. Finish: rather long, cleaner, but the background remains very ashy. Comments: no ideas. Everyone's doing peat anyway these days.
SGP:546 – 84 points.

Speyside Region 10 yo (58.5%, Just-Whisky, Chinese Zodiac, year of the dragon, sherry cask, 2017)
Colour: gold. Nose: smoky raisins and burnt cake, then juicy sultanas and some orange blossom and elderflowers. So far, so nice. With water: quinces and hops, plus a little metal polish. Grandma's copperware. Mouth (neat): tight, citrusy, fresh; I don't know why, I'm reminded of the old Balvenie 'As We Get It'. That just crossed my mind. Very nice. With water: marmalade and quince jelly, what more does the people want? Finish: rather long, on orange cake. Turkish delights. Comments: this note was short because the outturn was very small. I know, no sense at all, but the whisky's pretty lovely.
SGP:651 – 87 points.

Lowland 'Natural Color' (41%, Spirit Collection, +/-2000)
An old budget series for France that you could find in some wine chains such as Le Repère de Bacchus. A very anecdotal bottle, but that's what this session is anyway, 'anecdotal'. Always wanted to open this one, now's the time. By the way, typical French work, writing 'color' instead of 'colour'. Pff, why not whiskey… What I'm also finding rather interesting is the fact that this wee series' main asset back then was the fact that the colour was natural, precisely. We had all discovered E150! Colour: white wine. Nose: not much. White currants perhaps, pinot grigio, a sour note (baby v….t), yoghurt, old patchouli in an old wardrobe… some sides are rather charming but you would guess things will get awry on the palate… Mouth: let's put any possible OBE aside, this is a light, sugary, uncomplicated, not totally terrible little whisky, most possibly Auchentoshan, which was a good name in France back then. Finish: short, sweet. Green plums, saccharin. Comments: it's okay, we've seen much worse, alright.
SGP:630 – 76 points.

Red Snake (61.3%, Blackadder, first fill bourbon, cask #RC04, 254 bottles, 2016)
Colour: white wine. Nose: raw, on grist, husk and stones. Was the destoner out of order? Fresh pancakes, bread, porridge, mashed potatoes, paraffin… Very austere. With water: brake fluid, more paraffin, sand, fresh concrete… Glen Spey? Glendullan? What do I know…  Mouth (neat): very tight, rather on cider and more grist. Biting. With water: limoncello, manzana verde liqueur, white pineapples and granny smith, plus raw barley. Finish: long, tight. Holds your tongue, tight. Comments: I would say you can't have them more natural. First fill, really?
SGP:541 – 82 points.

And now to mop up all that funny whisky, maybe something by The Sponge!..

Islay Single Malt 28 yo 1992/2021 (52.5%, Decadent Drinks, WhiskySponge, Marcelect Special, 518 bottles)
No doubts about where this one is stemming from, as they've added a photograph of our friend Marcel's philosophical mother, Bessie 'The Look' Van Gils, to the label. Laphroaig, naturally, founded 1625. No wait, 1725. Right, 1825. Quite. Colour: straw. Nose: pure tincture of iodine, seawater, fresh scallops and oysters, ointments, plus of course, a little dentist's professional-grade oude-genever-flavoured mouthwash. With water: water brings out smoked almonds and lapsang souchong, as well as probably even more seawater. Mouth (neat): cuts you into halves at first, gets then a little smoother, but it's really ridden with green lemons, oyster juice and mercurochrome. With water: purer and fatter at the same time, with a vegetal kind of oiliness. Gets frankly salty too, you would even find wee salty lakrids lozenges, and this feeling of quaffing new engine oil, with a little coal tar too. A tarry side that's reminding us of former quasi-neighbours Port Ellen, and at times of the exhaust of an old DAF 55. Or maybe 46. No, wait, 66. Quite. Finish: long, phat and yet pure, almost thickly smoky and medicinal. Lime juice in the aftertaste. Comments: as good as pure old modern Laphroaig can be, that is to say brilliant. Dag!
SGP:467 – 91 points.

 

November 18, 2021

A trio of Glen Scotia

From 'the other Campbeltowner'. We should have some Kilkerrans and Springbanks as well very soon but for once, pride of place to Glen Scotia, while hoping that any officials won't be too oak-forward… (and yet not feints-forward either, ha)…

Glen Scotia 2013/2021 (56.2%, OB, 1st fill bourbon, cask #483, 236 bottles)
Colour: white wine. Nose: total porridge, apple juice, mashed turnips and potatoes (50/50), then acidic (green) oranges and bananas. A little fruity varnish (nail polish for kids). With water: vanilla and marshmallows popping out, cassata, raisin rolls, bettelman… Some sweet pastry dough for sure. Mouth (neat): limoncello aged in oak. Bubblegum, turmeric, ginger, banana foam… that's a rather unusual, and yet pleasant tango. With water: gets a tad bitterish, leafy, tea-ish. Not the first time that 1st fill wouldn't take water extremely gracefully and rather lose its fruits and sweetness. Finish: medium, still on greenish oranges, mashed roots, and indeed a greenish ginger. Porridge too. Aftertaste on cold green tea. Comments: some very lovely parts, especially the nose, but watering it down properly isn't the easiest task ever, I would say.
SGP:461 – 80 points.

Glen Scotia 2012/2021 (56.6%, OB, 1st fill bourbon, cask #746, 251 bottles)
Colour: white wine. Nose: relatively similar, unsurprisingly, but a little more on branches, roots, peelings, fresh almonds (good soap), with less vanilla, less bourbonness. Sauvignon blanc, I would tend to like this one a little better this far. With water: same comments. Granny smith, green oranges, cider, Chablis… little sweetness this time, with a vanilla that would be hiding in the corners. Some liquorice wood too. Very nice nose this time, zestier and more 'vertical' than that of the 2013. Mouth (neat): gritty, green, acidic, a little sour again. Turmeric and ginger as well once more. With water: this works well, there's good lemon, green tea, chenin blanc this time, and still no obvious vanilla (let alone coconut). I believe it's a good cask. Finish: medium, clean, zesty and citrusy, fresh and with only little porridge, ginger or dough. Comments: very good if not extremely complicated. More streamlined than the 2012, I would add, should that word be authorized within tasting notes.
SGP:551 – 84 points.

Perhaps some sherry as #3?

Glen Scotia 2010/2020 (52.1%, OB for Taiwan Twin Lions Society and Or Sileis, 1st fill PX sherry, cask #19/380-7, 358 bottles)
1st fil PX, please hold my tulip glass and watch this… Colour: gold. Nose: burnt kougelhopf, almonds and walnuts plus oysters served 'à la diable', with some Worcester sauce. There sure is some peat in there. Would go on with some metal polish, old coins, soy sauce, hoisin, cheng-pi… Indeed it does have something reminiscent of 'Chinese cooking'. Which, naturally, we just love. With water: just more of all that, plus cigars. Mouth (neat): oh, we're reminded of some older ex-gorda young Ardbegs by the SMWS. Some earthy pepper, gunpowder, burnt raisins, yuzu (or any other fashionable small citrus), turmeric once again, peach leaves, salted fish, Maggi, rubbery herbs, samphire… Some action in there, for sure. With water: I was a little afraid this wouldn't work but it does, with figs appearing (the PX) together with some raisins that behave. Finish: rather long, well balanced and even kind of gentle here and there, which was not what we were expecting. To be honest we were expecting a Frankenstein of whiskies. A grassy smokiness in the aftertaste. Comments: I don't know if this is a miracle, but it works. A peated Glen Scotia finished in PX, imagine!
SGP:565 – 86 points.

 

November 17, 2021

Seven Glen Elgin
(Or more)

In our weaker minds, Glen Elgin leads to White Horse, which in turn would lead to Lagavulin. Rhymes and alliterations always please poor writers too, not to mention tasters… Let's try to do this vertically and kick this off with a wee apéritif…

Glen Elgin 9 yo 2010/2020 (46%, James Eadie, Small Batch, bourbon)
These wee bottlings just never fail, do they? Colour: white wine. Nose: saccharose, cranberry juice, thyme tea, honeydew, panettone, sage, borage, tarragon… Indeed, how unusual is this? Very lovely nose, quite different, fresh, aromatic, intriguing, mysterious… Mouth: sweet barley, malt, ale, Seville oranges, marmalade, more thyme, then once again a feeling of saccharose, wee easter eggs, icing sugar… What a funny drop! Finish: pretty long, with those herbs being back, tarragon, sage… A sweeter – and stronger – sauce béarnaise in your glass. Honey and ale in the aftertaste, or there, mead. Comments: very good, rather characterful, different, and yet not off-track at all.
SGP:461 – 85 points.

Glen Elgin 10 yo 2010/2020 (61.3%, Single Cask Nation, 2nd fill hogshead, cask #801386)
Colour: white wine. Nose: LOL, and I mean LOL. Maggi, glutamate, Tabasco, chives and 61.3% vol. What could go wrong? Let's see… With water: superb if you do bring your pipette under control. Barley and honey, borage, sage, that panettone (why don't people like panettone, generally speaking?)… Mouth (neat): fat and totally similar. Same icing sugar and herbs as in the James Eadie, only at a, cough, a murderous strength. And a little riesling. With water: classy drop. Splendid wee herbs and flowers, all crystallised. Stuff for 3*** restaurants. Finish: long, tense, with a wonderful texture. Comments: ueber-class distillate, it's just not that easy not to miss the point completely.
SGP:561 – 87 points.

We could try another 2010 coz I like them…

Glen Elgin 11 yo 2010/2021 (57%, Cooper's Choice, Hot Malt Taiwan, Marsala cask finish, 276 bottles)
Hold on, a Marsala finish… But there are many kinds of Marsalas, so, let's see… Colour: straw. Nose: sweet and easy, really all on sweet barley, marshmallows, sultanas and a whole box of assorted Turkish delights. And dried figs. Rather impeccable till this point. With water: a wee feeling of gueuze and Rivesaltes. Any crazy mixologists around? Mouth (neat): a good drop, with a distillate that, apparently, could take just anything. Sweet pastries, rolls, some honeysuckle and elderflower syrup, mullein… With water: a curious no to cognac, then drier fruits, peelings, teas… Tends to become a little leafy and bitter, not a move that remained unseen. Finish: medium, on herbal teas. Hawthorn tea. Some muscovado. Raisins in the aftertaste. Comments: it survived the Marsala. Quality's pretty high and it did not get winey.
SGP:551 – 84 points.

Time to go down the vintages and maybe be a little quicker…

Glen Elgin 11 yo 2009/2020 (59.7%, The Single Malts of Scotland, for USA, hogshead, cask #807780)
Keith, Imperial, 'Lish, 'Wood, Elgin, Ila… That's some of their favourite drops, apparently. Colour: white wine. Nose: more austere, obviously, since we're 100% on the distillate here. A mentholy earthiness plus those wee herbs that we already found today, borage, sage… Plus indeed a large fresh panettone and a proper Alsatian kougelhopf that's only one hour old. With water: plain and pure barleyness. Mouth (neat): fat mouth feel and pure barleyness indeed. No woods in the way, no wine, just a fattish distillate. We should store these bottles for fifty years for our children and grandchildren. Who knows, with climate change, will distilling remain legal in our advanced countries? With water: superb. Notes of pumpernickel. Finish: medium, while those herbs are back, going towards… A kind of fatter and drier Jägermeister. With our apologies, please receive our sincere greetings of peace and wellbeing. Comments: didn't we say we'd be quicker? Great mature eau-de-vie de barley anyway.
SGP:551 – 87 points.

Glen Elgin 13 yo 2008/2021 (52.2%, The Whisky Exchange, hogshead)
Boy are we slow… Colour: straw. Nose: tenser and tighter yet, on cider and oils, plus grapefruits and leaves. With water: chalk, apple juice, Sancerre, duck fat. Yep, duck fat. Mouth (neat): totally excellent, even brilliant young savoury fat malt. Indeed we've pushed the overdrive button. With water: loves water. Tight grapefruit jelly and Szechuan pepper. Finish: long. Grassy structure. Green pepper in the aftertaste. Comments: rather a blade, what we call a sword. You do understand that those fine folks in London do like this distillate; we do too.
SGP:461 – 87 points.

Glen Elgin 2007/2020 (54.8%, Signatory Vintage for Or Sileis, Taiwan, hogshead, cask #800250, 299 bottles)
With a lovely wee animal on the label. With all the salmons they've got in SCO, they should reintroduce bears! Have they? I mean not talking about human animals? Colour: straw. Nose: sameish. I hate it that we would now push the fast-forward button, as we used to do with our Akai cassette recorders, but indeed this is virtually the same whisky. Good news. Mouth: indeed we could have said Pioneer, Nagra, or Revox, but indeed this is similar, except that there would be more oranges, which would make this one even more stunning. Extraordinary orangeness, which would create a kind of fatter and bigger Dalmore. Yep. Finish: perfect. Gets very grassy and peppery towards the aftertaste, not the first time that happens either. Comments: top notch big malt. Now, I hate to say this but please do not pour this to beginners. There, I said it.
SGP:461 – 87 points.

Glen Elgin 15 yo 2004/2020 (56.7%, Lady of the Glen, Tawny Port finish, 300 bottles)
Gotcha. A four month finish in Tawny, and why not? Colour: light gold. Nose: no strawberries, no raspberries and no cassis, we're fine! Well, there are some but it is all under control, rather with cakes and tarts and stuff. Not sure I would have recognised the distillate, having said that. With water: doughs. Mouth (neat): all fine and good, with a few leafy tones beyond the strawberries. Sure it does struggle after the lovely naked 2010-2007s but it's getting away with that. With water: fine. Cakes and yoghurts plus malt. Finish: medium, on sweet and sour red fruits plus some cakes made thereof. Comments: sure this is not quite the same league, but we've had some ex-Tawny malts that had been much, much worse.
SGP:551 – 81 points.

Glen Elgin 16 yo 2004/2020 (51.3%, Lady of the Glen, Rivesaltes finish, cask 801300, 180 bottles)
A Rivesaltes finish? Oh, no….. …. …. That could be Mr Bean staining Whistler's Mother if you ask me, but let's keep an open mind and humour… Colour: deep gold. Nose: raisins, sultanas, Corinthians, Smyrnaeans, Sicilians… And young cognac. They almost recreated brandy de Jerez, kudos! With water: cherry leaves and stems, walnuts skins, struck matches. Mouth (neat): a drier, more oloroso-ed brandy de Jerez, with a little mud and sulphur beyond the huge dry old walnuts. With water: some sour wines, strawberry liqueurs… Finish: rather long. Pepper, strawberries, sweet wine. Comments: not a fan of this very one, but we've gathered quite a few top-notch LOTG bottlings lately. That would be Lady Of The Glen indeed. Soon on WF.
SGP:651 – 75 points.

Good, our plan was to go back to the 1960s but this has become a little hard. Let's do a 1995 and then call this a session, if you agree…

Glen Elgin 24 yo 1995/2020 (49.1%, Asta Morris, bourbon, cask #AM137, 170 bottles)
Phew, no more wine – wine will kill whisky one day, read my lips! Now indeed, between raisins and nothing… well…   Colour: white wine. Nose: oh there, old Glen Elgin, waxier, more on high-class whites (there's a huge difference between being reminiscent of some great wines and being flavoured with some cheap ones), then pollen and pistachios. Classy. Mullein and elderflower syrups. Mouth: beeswax, honeys, bitterer nuts, propolis, a feeling of chlorophyl, then pu-her tea. Finish: long, perhaps a tad too oaky now, with bitter oils. Schade, I was ready to go higher, I mean, you see what I mean, figuratively… Comments: very high-class Glen Elgin that may have gone a wee tad too far.
SGP:461 – 86 points.

Yeah, I agree, a last one…

Glen Elgin-Glenlivet 23 yo 1995/2019 (50.6%, Cadenhead, Small Batch, bourbon hogsheads, 486 bottles)
Have you heard of W.M. Cadenhead's lately? Colour: light gold. Nose: same style as that of the Asta Morris, pollen, beeswax, mead… Mouth: excellent blend of two casks, despite a bizarre meaty side (suet?) Beeswax, mead, preserved peaches, vinsanto (amen), pepper, ginger… Finish: rather long, with a little (too much) pepper. Comments: rather very good, if not stellar. Some parts reminded me of some crazy French ginger liqueur, the name escaping me. And of peppers. Nah, we could live without it.
SGP:462 – 82 points.

Look, since we're at Cadenhead's, here's what we're going to do, we'll jump over the vintages by no less than thirty years and swear that this will be our very last Glen Elgin this year. Good deal, no?

Glen Elgin-Glenlivet 15 yo 1965/1980 (46%, Cadenhead, black dumpy)
We've had a 1965/1978 quite some years ago (like, 20 years ago) that's been superb (WF 90). Colour: amber. Nose: all hail old coins, silverware, metal polish, old engine, foie gras, spent motor oil, and just old well-taken-care-of motorbike. Choose your brand and your model but I would surely say Norton Commando. Mouth: sublime pine-y arrival, going on with menthol, old embrocations, cigars, camphor, and various oils that, maybe, you we're meant to put into your mouth. Locals' retsina wine. Finish: long but really very dry and resinous. Crunching pine needles. Comments: malt whisky by Jean-Luc Godard, you just love it but you cannot not wonder why you do. Existential drop.
SGP:372 – 89 points.

Okay, that's enough, bye.

 

November 16, 2021

American
w… hiskies

With apologies to The Guess Who.
Let's see how far we'll manage to go, starting with some classic…

Jack Daniel's 'No.27 Gold' (40%, OB, USA, +/-2020)
This is Tennessee whiskey alright, which is bourbon too alright, except that this baby spent some time in maple wood alright, so I suppose it wouldn't qualify as a bourbon anymore as bourbon may only meet with new American oak. Unless I'm wrong once more. Colour: light gold. Nose: geranium flowers, tomato leaves, sawdust, maple syrup indeed, and wee touches of pinewood-smoked bacon with caramel. Nice earthiness in the background, garden peat, compost, and then rather a lot of parsley. Very nice… Mouth: like this, it's very light, it's got notes of sweet buckwheat and rye breads, crêpes, caramel, turon, a little peanut butter, some kind of flower-driven earth or something (more compost)… Finish: short but nicely spicy. Lavender and caraway, rye bread… Comments: its light but it's good, sweet and spicy. We sure aren't huge fans of Jack Daniel's, but this rather kind of works alright, despite the thinness.
SGP:641 – 80 points.

Let's stay in Tennessee for a short while…

George Dickel 'Barrel Select' (46%, OB, USA, +/-2019)
This was, you understand, 'charcoal-mellowed and double-distilled'. I would suppose that was rather the other way 'round, but there… Colour: gold. Nose: there are some obvious similarities, especially the breadiness, but this Dickel's got a little more punch, something marginally more rural too, if that would make any sense. Compost? More fudge and caramel for sure, and less complexity. Mouth: Daniel would have it, but there's a closeness for sure. This one's a little more pedestrian, more on rye bread with some kind of sweet caramelly spread? What I rather enjoy here is the fermentary side, the doughs, the yeasts… How did all this go through the charcoal? Finish: medium, indeed a little less subtle than the Jack, but let's be honest, this is perfectly and utterly all right. I would drink this. Comments: possibly one of the best of un-independent Dickel. I'm totally unable to tell you which Tennessean I like best today. The extra 6% make no difference this time.
SGP:541 – 80 points.

Very Old Barton (45%, OB, USA, Kentucky Straight Bourbon, +/-2019)
I had one that had been low and cheap a few years back (WF 70), but it had been bottled at 40% vol. Sazerac stuff. Colour: gold. Nose: classic bourbon, on vanilla, a little varnish, a flowery side (gorse, perhaps?) and praline. Distant whiffs of tomato plants and an ultra-tiny umaminess. So, this is totally not unpleasant, on the contrary. Mouth: not quite, this feeling of thin plank juice is a little cheap. Breadcrumbs, vanilla, touches of lavender, coconut, butterscotch, mead, and indeed sawdust. Finish: medium, a little empty. Oak. Comments: not bad at all, just a little uninteresting. And not really motivating, pff… Nah…
SGP:451 – 76 points.

Yellowstone Select (46.5%, OB, USA, Kentucky Straight Bourbon Whisky, +/-2019)
A wee feelin' of unnecessary Americana here, but that's probably just the packaging alright. Colour: light gold. Nose: acacia honey and soft mead, thick ale, dandelions, nougat, muscovado sugar (or galabé, do you know galabé?)… Really very nice and rather not oak-driven this time. Banana cake. Mouth: oh, I like this! Sweet nuts and natural vanilla, then chestnut cake, chestnut liqueur (they make that in Ardèche but last time I heard about it, nobody was drinking it), and honey cake, turon, pistachio-driven white nougat (a sin, really), then some very welcome doughs, breads, pastries, and fermentary experiments. Finish: medium, on honeyed doughs. Comments: I like this one rather a lot. So you say they make this quasi-beauty in Yellowstone National Park alright?
SGP:551 – 85 points.

Westward 'Original' (45%, OB, USA, single malt, +/-2020)
All hail Westward but seriously, the packaging went over the top. It's like your old uncle who would keep telling jokes after the desert, it's 'rather a little too much'. IMHO. Alright. Colour: gold. Nose: yep, the pack is lousy but the juice is cool, which is obviously better than the other way 'round. Yeasts, white beers, bacterial stuff, teak (new yacht, ha), linoleum, young Swiss cheese, liquorice, yoghurt… This is all petty complex, deep… And wonderful. But did some ex-Macallan folks do the packaging? Mouth: yes, excellent, tight, wonderfully spicy and citrusy at the same time, perhaps just a tad thin here and there, as if 50% vol. would have worked even better. Wonderful doughs and breads and European beers of various kinds. Right, especially Belgian ones. Fond of this. Finish: medium, sour, fermentary, perfect. Banana bread. Comments: right up my alley, love this wee juice. No do not insist, we'll issue no further words about the packaging. Very well done Westward, well done Portland.
SGP:551 – 87 points.

Catoctin Creek 'Cask Proof Roundstone Rye' (56%, OB, USA, +/-2021)
It's true that we haven't been very lucky with some earlier low-proof low-age Catoctins, but since the heart is willing… Colour: gold. Nose: good fun! Planks, nutmeg, plasticine, plantains, bacon fat, ink, carbon dust, brake pads… Stuff like that… With water: magazines and newspapers, mutton suet, paraffin, rye bread indeed. Mouth (neat): cakes, oranges, gins, lime liqueur, 7up, anise bread, focaccia, fennel… With water: exact lavender, violets, rye bread, oranges, caraway, ginger wine… Who's gonna mention Buckfast wine? No seriously, it's rather some kind of breadier gin. I'm not against that at all, it's just that I'm rather more into whisky. Finish: mediumly long, right, and a little on pot-still rye vodka as they make in Russia. Or is it Poland? Comments: I think I'll have to go fly to Virginia and Catoctin Distillery (they have a distillery, right?) I might be a little slow…
SGP:461 – 79 points.

Garrison Brothers 'Guadalupe' (53.5%, OB, USA, straight Texas bourbon whiskey, Port casks finish, +/-2021)
Nothing to do with Guadeloupe, or rum/rhum for that matter, this one has been matured in American oak for four years and then spent two years in ex-Port casks. I didn't know you could that and still call it a straight bourbon, but there are really many things I don't know regarding American whisky. Colour: gold. Nose: extremely unusual, bizarre, on plastic smoke perhaps, bell-pepper-driven ratatouille, new iPhone, new sneakers, new stereo… Well you see what I mean. Also a feeling of first-growth Pauillac… way before it got mature. Something savoury too, soy sauce… With water: way nicer, more on leaves and herbs, cassis buds, black mushrooms, a little wood-smoked liquorice, would someone try to make that one day, juniper wood… Mouth (neat): burnt clafoutis (sherry cake), huge pepper, and bits of pipe tobacco. Sweet red wine and whisky… With water: once again it benefits from water tremendously, although you would need to enjoy heavy cloves, juniper, cardamom and just bell pepper once again. Some sweetness appearing in the background, these raisins are late to the party, aren't there. Finish: long, with touches of cranberries or rather dried goji berries. Otherwise very spicy. Comments: good but a little challenging to this little taster who never really enjoyed whisky with red wine, be that sweet red wine. Now love the Garrison Bros. 'generally speaking'.
SGP:561 – 80 points.

Balcones 'Classic Edition' (53%, OB, USA, 2021)
This is a single malt, as we all know. This time, no blue corn or purple maize (ooh, oh, S.!) Colour: deep amber. Nose: various wood dusts and some fruits (ripe strawberries, oranges) at first, then touches of linoleum, overripe banana skins, sesame seeds, certainly pine nuts, ski wax, pipe tobacco (a lighter one), some walnut cake, roasted pecans… I'm finding all this extremely nice… With water: it wouldn't change a lot, becoming even woodier. Sauna oils. Mouth (neat): really intriguing, wood-driven of course, but with some very unusual fruitiness, citrons and mint perhaps, basil and strawberries, oranges and cardamom… You see, a crazy chef's research. Ends up pretty peppery. With water: once again the oak's getting a little loud for an European palate (I would say), but I still enjoy it. Finish: rather long, spicy, with touches of rubber from the wood, then ripe bananas and a little eucalyptus  in the aftertaste. Comments: some good fun to be had here, once you get past the oak's that a tad 'in your face'.
SGP:561 – 82 points.

Koval 'Single Barrel Bourbon' (50%, OB, USA, for Kirsch Import, cask #2073, 208 bottles, +/-2020)
We're in Chicago this time, via the neighbourhood of Bremen, Germany. How I remember the 'millet'! Colour: gold. Nose: soy sauce, balsamico and liquid butterscotch (dominant), smoked then aged in deep-charred new oak. Something like that. With water: love it when horseradish, mustard and dried porcinis make it through. Lovely nose with Vittel. Evian works too. Mouth: more classic bourbon indeed – it's true that we've had some rather odd ones today – on custard, vanilla cake, some fruity varnish (or strawberry eau-de-vie) and perhaps a little rubber, plus orange zests. With water: very good, if a little more on varnishes, which was to be expected. A tiny drop of coconut water, which is normal too. Finish: long, a little more on oak, with greener tannins. Which is normal. Bananas in the aftertaste (ditto). Comments: great selection. How old could this be?
SGP:661 – 86 points.

More American whiskies in the near future, in the meantime, adios companeros.

 

November 15, 2021

Three wee Dalmore

Always loved the stills at Dalmore! Especially the flathead that reminds me of some Harley-Davidsons of old. And all the oranges in the make. And the incredible tales and stories by the Master Blender, whose moustache has always been smarter than mine…

Dalmore 'King Alexander III' (40%, OB, +/-2020)
A rather poshy NAS that they first launched around twelve years ago if my memory serves me well. Sadly only at 40% vol. while it's rather a little too expensive… Colour: full gold. Nose: what's really pleasant here is that this baby's really and integrally on honeyed oranges, triple sec (Cointreau, Grand-Marnier) and soft herbal teas for senior citizens, such as chamomile (manzanilla in Spain, nothing to do with the stunning finos from Sanlucar). Awesome nose, extremely coherent, with even touches of rhum agricole and toasted brioche coming through. So, as far as the nose goes, it's rather flawless. Mouth: those 40% vol. did not really get any bigger or more expressive than when I first tried this slightly pedestrian King. It's a rather dry malt, completely different from what the nose had been suggesting, with notes of burnt wood and tobacco, black tea, a slightly sour maltiness and, sadly, very little orangeness, except a few tiny touches of Sevillian marmalade. Finish: rather short, a little drying. A little burnt caramel, black tea, stems, oak… Comments: good juice – after all they've been assembling six different kinds of wine casks – but the minimal strength doesn't quite do it justice on the palate and I would say it became drier on over the years. But what a nose!
SGP:451 – 83 points.

Let's find some pure sherry rather than a byzantine combination of casks…

Dalmore 11 yo 2007/2018 (55.6%, Hart Brothers, sherry butt)
Always a pleasure to come across a recent bottling by Hart Bros. They often had 'deviant' drams, in the best senses of the word deviant. Say different, intriguing, unusual… Colour: white wine, so it wasn't first fill sherry. Nose: not first fill sherry indeed, this is austere, porridgey, very grassy, kind of metallic, and absolutely not on oranges, let alone on chocolate (some Dalmores are pretty chocolaty). Malt extracts, stout, antirust, sour beer… Very rustic so far, but indeed that's all different, intriguing and unusual. With water: huge, and I mean huge raw maltiness, with more porridge and a little honey that makes it a little easier. Mouth (neat): very creamy, with a fino-y side, some pungent mashy, peppery and citrusy notes (bitter oranges), artisanal mead, something chalky and leafy… Have I mentioned rusticity before? With water: there, we tamed it. It's still very malty and meady, and peppery, and grassy, but I'm also finding some pretty Dalmore-y orange honey. Green pepper in the aftertaste. Finish: long and rustic indeed and somewhat more difficult than the King Alexander. Comments: not the easiest Dalmore I've ever tasted, but it's got some lovely (grassy) moments. Vive la difference!
SGP:361 – 80 points.

Dalmore 29 yo 1991/2021 (57.9%, Hunter Laing, First Editions Authors' Series, for Sun Favorite Taiwan, No.88, 178 bottles)
There's a very distinguished gentleman on the label but sadly I can't read Chinese, now be sure that as soon as I learn about the name of said author, I'll amend accordingly. Could be the Chinese poet Xu Zhimo, having said that (would you please confirm, friends?)… Colour: light gold. Nose: there, a whole different ballpark, with flying oranges and some very aromatic mead. We're bordering perfection on the nose, even if it is a wee bit strong, thus kind of blocked at 58% vol. Moist fresh marzipan and a little white nougat, perhaps… With water: rather divine oranges, cassata, halva, a wee chalkiness, muesli, focaccia with orange blossom water, fresh brioche… In the words of the very inspirational (to us) Rowan Atkinson, this is 'very nice'. Mouth (neat): great indications of a perfect Dalmore, just a tad strong once again. Some sides remind me of those old official bulky black label bottles with their silver or golden letterings and their crazy plastic caps (12 or 20 years old). Great bottles, those, as are most old Dalmores. With water: impeccable, grassier, with notes of olive oil and more fresh marzipan, maize bread perhaps, orange blossom water, pistachios… All that is just perfect, really. Finish: long, with several oils. Pine nuts, grape pips oil, plus some bitterer, a little terpenic elements in the aftertaste. Resins, propolis… Comments: a very funny green, resinous, bitter aftertaste after a rather easier development. Very cool, very good. So, Xu Zhimo indeed? One of the best Dalmores I've tried this year (and last year). Almost 91.
SGP:561 – 90 points.

 
 

Best spirits Serge tried those weeks, 90+ points only

Dalmore 29 yo 1991/2021 (57.9%, Hunter Laing, First Editions Authors' Series, for Sun Favorite Taiwan, No.88, 178 bottles)

Hazelburn 22 yo 1998/2020 (46%, North Star Spirits, first fill sherry hogshead, 230 bottles) 

Islay Single Malt 28 yo 1992/2021 (52.5%, Decadent Drinks, WhiskySponge, Marcelect Special, 518 bottles)

Cameronbridge 46 yo 1974/2021 (40.1%, Boogieman Import, hogshead, 54 bottle)

Carsebridge 48 yo (56.3%, Elixir Distillers, Whisky Trail Silhouettes, 2021) 

Jean-Luc Pasquet 'Le Cognac d'Eraville L.90's' (42.8%, OB, Confluences, Grande Champagne, 767 bottles)

Fins Bois 'No.52-22' (46.6%, Swell de Spirits, Swell & Co, Grosperrin cellar, 2021)